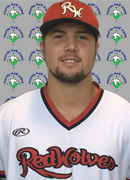 Clay Casey (Delta State) Florence
Casey, a junior at Delta State, came on in a big way for the RedWolves in week eight finishing with an even .500 average across five games played. In total, he notched nine hits with three doubles, two home runs and six RBIs for 18 total bases and a 1.000 slugging percentage. Casey now sits as the RedWolves leading hitter on the season with a blistering .465 average to go along with nine doubles, two home runs and 17 RBIs.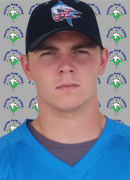 Zach Usselman (NC State) Morehead City
Usselman put it all together for the Marlins in week eight, tossing a seven-inning complete game shutout on July 21 against the Edenton Steamers. The NC State junior allowed only three hits, all singles, while walking two and striking out ten for a 0.71 WHIP and .125 opponent's batting average.