Updated December 20 2016
WILSON, N.C.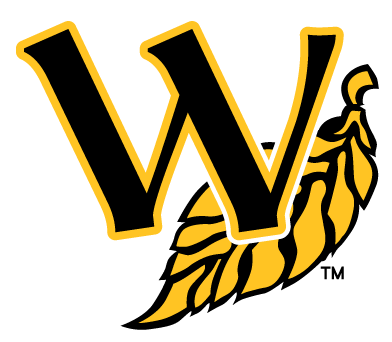 The 2016 Wilson Tobs had a memorable 20th anniversary season. Multiple team as well as individual records were broken during the run to the Petitt Cup Divisional Finals. Two players received praise from Collegiate Baseball Newspaper Pre-Season All-American Team.
 
Leading off, Senior 2B Collin Thacker (Gardner-Webb) was tabbed to the First Team of the 2017 Pre-Season All-American team. A multi-year standout for the black and gold in 2015 the Wilmington native batted .306 in 196 at-bats and collected 46 RBIs (Tobs single season record) to go along with 12 XBH and a .410 OBP during his All-Star season in the Coastal Plain League. The following summer, 2016, saw Thacker return for a short period of time, but his contribution to the Tobs led to yet another successful season.
 
A breakout 2016 performance with the Runnin' Bulldogs proved that Thacker was not to be taken lightly. Leading the nation in doubles (28) and batting at a .394 clip was the added boost that Gardner-Webb needed to have one of their best seasons in program history. Other noteworthy stats from Thacker's torrid 2016 campaign include: 46 runs scored, 46 RBIs, 4 homeruns, and striking out just 16 times in 218 at-bats (7.3%, making him one of the most difficult men to strikeout in the country).
 
The second Tob making an appearance on the 2017 Collegiate Baseball Newspaper Pre-Season All American Team was Senior OF Bryson Bowman (Western Carolina). Selected to the 3rd team, the Baton, NC native spent a short time with the Tobs in 2016, but was selected in the 33rd round of the 2016 MLB First-Year Player Draft by the New York Yankees.
 
With Bowman's decision to not sign with the Yankees, he returned to Western Carolina to begin his red-shirt senior season. During his short stint with the Tobs, Bowman started and played in 5 games and collected 2 RBIs while maintaining a solid .333 On-Base Percentage.
 
Coming off a season in which Bowman batted .326 with 227 at-bats, belted 19 homeruns, collected 60 RBIs, and maintained an impressive .661 slugging percentage, the righty is positioned for another stellar performance during the 2017 season for the Catamounts.
 
Wilson Tobs General Manager Mike Bell had these comments in hearing the news of Thacker and Bowman being selected to the Pre-Season All-American Teams. "It comes with no surprise to me that these guys were selected as 2017 Pre-Season All-Americans by the Collegiate Baseball Newspaper. We in the Tobs organization take great pride in bringing not only great ballplayers, but great individuals to play for us year-in and year-out. Thacker and Bowman are both deserving of these accolades and we look forward to following them throughout the rest of their careers."
The Coastal Plain League is the nation's premier summer collegiate baseball league. Celebrating its 22nd season in 2018, the CPL features 16 teams playing in Georgia, North Carolina, South Carolina and Virginia. The CPL has had over 1,450 alumni drafted and 109 of those – including 2011 AL MVP and Cy Young winner Justin Verlander – make their Major League debut; while another notable alum – Russell Wilson – won Super Bowl XLVIII. For more information on the Coastal Plain League, please visit the league website at www.coastalplain.com and follow us via Facebook, Twitter, Instagram and Snapchat @CPLBaseball..
Contact:
Mike Bell
Phone:
(252) 291-8627