Updated July 29 2016
PETERSBURG, VA.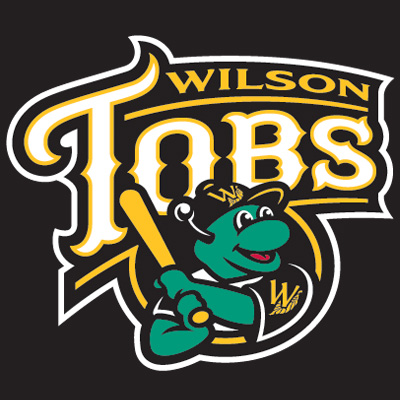 The Tobs took a three-game winning streak to Virginia on Friday night to finish a home-and-home set with the Petersburg Generals. The Tobs took the win, 6-4.
The first inning saw the Tobs plate a run, but the bigger play was a Matt Eppers (Ball State) RBI-triple that scored two. Eppers would score on a throwing error, sending the Tobs up 4-0.
The Generals stormed back with a seven-batter inning in the second, managing two runs on two hits.
From the third to the sixth, Wilson retired 13 straight Generals, marking a season long streak for most straight outs recorded.
Logan Baldwin (Georgia Southern) would score in the fifth to give the Tobs an extra marker.
In the eighth, CJ Ballard (Georgia Southern) pulled his second stolen base and advanced on a throwing error. He would score on an Andrew Webster (Barton) sac fly.
With a 6-2 lead heading into the ninth, a resilient Generals team plated two runs on an RBI blooper from Cody Doyle, but Ballard threw out Caleb Hicks trying to take third base, ending the game.
Trent Fennell (Barton) earned the win for the Tobs (1-0) while Nick Spadafino (Delaware) takes the loss., falling to 1-4.
The Tobs advance to 26-22 after the win, putting them one-and-a-half games up on Edenton for the final playoff spot in the East. Petersburg is now 14-27.
The Tobs are home on Saturday, July 30th facing Edenton on Superhero Night. Make sure to have your kids dress as their favorite superhero to receive free admission to tomorrow's game.
The Wilson Tobs are proud to celebrate our 20th Anniversary Season within the Coastal Plain League. As an original member of the Coastal Plain League, the modern day Tobs have been lucky enough to celebrate each memorable season with the warm embrace of the Wilson community. We would like to dedicate each successful season to the Wilson Community, Coastal Plain League Organization, Host Families, Sponsors Partners, and the Dedicated Fans throughout the city of Wilson. Due to this tremendous support we have implemented multiple discounts, promotions, and benefits for the Tobs 20th Anniversary to show our appreciation. You can check out what we have in store this summer by clicking this link.
The Coastal Plain League is the nation's premier summer collegiate baseball league. Celebrating its 22nd season in 2018, the CPL features 16 teams playing in Georgia, North Carolina, South Carolina and Virginia. The CPL has had over 1,450 alumni drafted and 109 of those – including 2011 AL MVP and Cy Young winner Justin Verlander – make their Major League debut; while another notable alum – Russell Wilson – won Super Bowl XLVIII. For more information on the Coastal Plain League, please visit the league website at www.coastalplain.com and follow us via Facebook, Twitter, Instagram and Snapchat @CPLBaseball..
Contact:
Drew Blevins
Phone:
(919) 818-1396