Updated July 08 2017
HAMPTON, VA.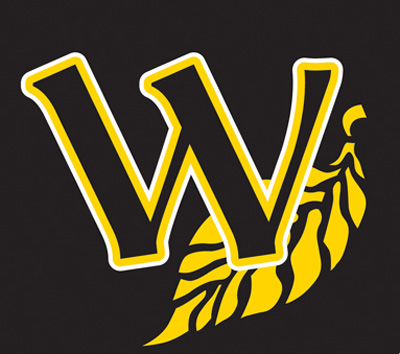 Thunderstorms and lightning halted any chance the Tobs had for a comback and the Peninsula Pilots won Saturday night's game 9-1 in 5 innings at War Memorial Stadium.
The Pilots scored runs in four of the five innings they came to the plate Saturday, scoring three in the first inning, two in the second, one in the third, and finally three more in the fourth inning.
The Tobs scored their lone run in the top of the second, when Josh Ladowski (UNC) came home. Ladowski had just stolen third, and Peninsula catcher Drew Delsignore (Mercyhurst) threw at the trail runner, Dawnoven Smith (NC A&T) who was going to second. Smith stopped in between first and second, getting himsefl in a run down and allowing Ladowski to run home as the defense was distracted.
The Tobs managed just one hit in the rain-shortened game, coming from Chad Frazier (Concord University) on a grounder through the right side of the infield.
Cody Smith (Chowan) started the game on the mound for the Tobs. Smith lasted 1.2 innings, allowing five earned runs on four hits. Smith struck out and walked four before being lifted in favor of Hank Simpson (UNC-Pembroke). Smith was tagged with the loss, going to 1-5 on the season.
Simpson went 1.1 innings, allowing four runs (three earned) on three hits, striking out two and walking two.
Jakob Ryan (George Mason) was the third and final pitcher used by the Tobs. The left-hander pitched the final 2.0 innings without yielding a run, striking out one Pilot.
The Tobs fell to 2-3 in the second half with the loss, and the Pilots moved up to 2-3 with the win.
Sunday marks the beginning of the CPL All-Star break. Shane Shepard (NC State) will be representing the Tobs in both the Home Run Derby on Sunday night and the All-Star game on Monday night at Ting Stadium in Holly Springs, NC. Both of these events will start at 7pm.
The Tobs play next on Wednesday, July 12 against the Holly Springs Salamanders at Historic Fleming Stadium for a 7:00 first pitch.
The Coastal Plain League is the nation's premier summer collegiate baseball league. Celebrating its 22nd season in 2018, the CPL features 16 teams playing in Georgia, North Carolina, South Carolina and Virginia. The CPL has had over 1,450 alumni drafted and 109 of those – including 2011 AL MVP and Cy Young winner Justin Verlander – make their Major League debut; while another notable alum – Russell Wilson – won Super Bowl XLVIII. For more information on the Coastal Plain League, please visit the league website at www.coastalplain.com and follow us via Facebook, Twitter, Instagram and Snapchat @CPLBaseball..
Contact:
- Will Hibbard
Phone: