Updated June 22 2015
PETERSBURG, VA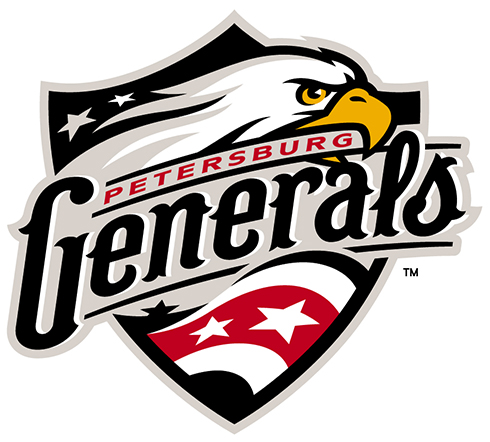 The Generals (7-14) get the win tonight 10-4 over Edenton (18-5) after losing a season high seven games straight.
Devin Sweet (2-1) was the man tonight as he went 6 2/3 innings allowing five hits and two runs while striking out six. The Generals provided some offensive help to Sweet as Collin Fleischer hit a homerun (2) in the bottom of the first to score three. Then in the fourth inning the entire Generals line up went through the batting rotation once to score five runs to expand the lead 8-0. In the sixth inning the Generals added two insurance runs as Carlos Lopez doubled for his team leading ninth double of the year followed by a Taylor Hackett triple to bring in Lopez and Shamoy Christopher doubled to bring in Hackett to balloon the lead to 10-0.
Sweet continued to blank the Steamers through six until Edenton finally found daylight in the seventh inning. Devin got the first two batters to ground out, but a mental error by the Generals and a single put an end to the shut out. One more run would score before Jamar Hinton came on in relief. Hinton would allow two more runs to score before he ended the brief rally in the ninth.
Ryan Askew (1-1) gets the loss for the Steamers as they prepare to take on the Peninsula Pilots tomorrow. The Generals will be at home tomorrow for a 12noon match-up with the High Point-Thomasville HiToms.
For additional information, please call 804-733-2394 or 804-722-0141 or visit us on the web at
www.petersburggenerals.com.
The Coastal Plain League is the nation's premier summer collegiate baseball league. Celebrating its 22nd season in 2018, the CPL features 16 teams playing in Georgia, North Carolina, South Carolina and Virginia. The CPL has had over 1,450 alumni drafted and 109 of those – including 2011 AL MVP and Cy Young winner Justin Verlander – make their Major League debut; while another notable alum – Russell Wilson – won Super Bowl XLVIII. For more information on the Coastal Plain League, please visit the league website at www.coastalplain.com and follow us via Facebook, Twitter, Instagram and Snapchat @CPLBaseball..
Contact:
Derrick Sydnor
Phone:
804-722-0141