Updated June 29 2015
PETERSBURG, VA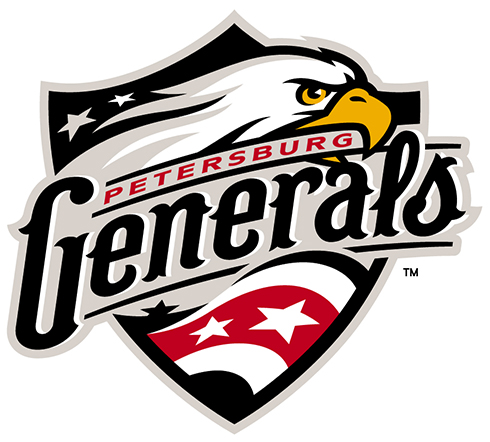 Game 1
The Generals (10-17) defeat the Steamers (20-7) 3-2 in the first game of the double header.
After an electrical issue on Saturday in Edenton caused today's match up to be changed into a double header. Alex Dandridge (3-2) of North Carolina Central University got the nod for game one. Going the distance he allowed two runs on nine hits and giving only three base passes.
Edenton took an early 2-0 lead after successful fly outs to the outfield scored runners. Petersburg stormed back in the 4th inning scoring three unanswered runs as timely hits by Young, Lopez, Fraser, and Kosch accounted for the Generals offensive output. Dandridge and the General's defense stopped the attacks of Edenton as no Steamers player made it past second base after the fourth inning.
Mike Bittle (1-1) got the loss for the Steamers.
Game 2
Petersburg (10-17) gets back to back wins against the Edenton Steamers (20-7) the best team in the CPL as they defeat them 2-1 in the second game.
Devin Sweet (3-1) from North Carolina Central University got the start for the Generals. In his last appearance against the Steamers Sweet went 6 2/3 innings allowing only two runs on the way to the Generals eventual 10-4 win. In today's action Devin went 5 1/3 innings striking out nine batters and allowing no runs. Luke Simpson relieved Sweet and allowed the only run for the Steamers. With bases loaded Devin Repine came in for Simpson and did not allowed any runs to score, ending the night on a deep fly out to left field.
The Generals got their runs in the second and third innings respectively as hits by Shamoy Christopher and Jansen Fraser brought the two runs in for the Generals.
Chris Bonk (1-1) gets the loss for the Steamers. The Generals will wrap up the first half of the season tomorrow against the Asheboro Copperheads and start the second half of the season Wednesday on the road against the Gastonia Grizzles. After a trip to Wilson on Thursday, the Generals will return home Friday to face Edenton.
For additional information, please call 804-733-2394 or 804-722-0141 or visit us on the web at www.petersburggenerals.com.
The Coastal Plain League is the nation's premier summer collegiate baseball league. Celebrating its 22nd season in 2018, the CPL features 16 teams playing in Georgia, North Carolina, South Carolina and Virginia. The CPL has had over 1,450 alumni drafted and 109 of those – including 2011 AL MVP and Cy Young winner Justin Verlander – make their Major League debut; while another notable alum – Russell Wilson – won Super Bowl XLVIII. For more information on the Coastal Plain League, please visit the league website at www.coastalplain.com and follow us via Facebook, Twitter, Instagram and Snapchat @CPLBaseball..
Contact:
Phone: