Updated July 07 2015
PETERSBURG, VA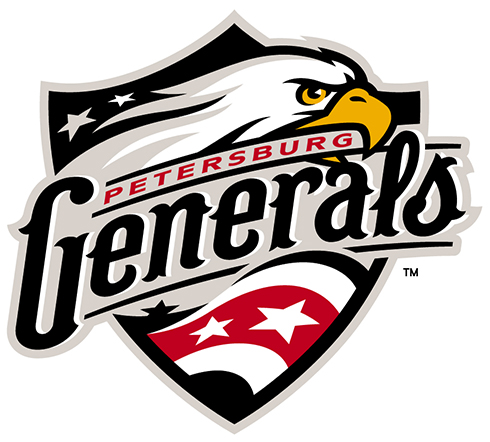 The noon day matinee concluded with a 10-6 Petersburg Generals (13-20) win over the Forest City Owls (11-20).
The Petersburg Generals came into today's ballgame having lost the last three games against the Owls, with their last win coming in 2011. Thomas Durant (2-3) started the game for the Generals and got through the first two innings seeing only six batters, but in the third errors allowed the Owls to get three runs on the board. Spires and Young would have an answer for the Generals as Spires grounded out to score Moore from third and G.K. Young would double to score Schrimpf to cut the Owls' lead to one. Forest City would add another run in the fourth, but a four run fifth inning would quiet the critics.
Two back to back walks set the stage for Mitch Spires who doubled to score Moore and Schrimpf. His all-star comrade G.K. Young then hit his second double of the game to score Spires, followed by a deep single by Carlos Lopez to score Young and the Generals took their first lead of the game 6-4. Having a slight cushion Durant continued to pitch for the Generals into the sixth inning allowing a homerun before a trio of Generals relievers finished the game for him.
For the next three innings the Owls saw a wild pitch by Anderson to score Hackett, another RBI single by Spires, a home run by Carlos Lopez, his first of the year and a SAC fly RBI by Schrimpf to give the Generals a 10-5 lead. Forest City did provide some brief offensive fireworks as Randolph hit a homerun in the ninth inning, his second of the game, but it was not enough for the Owls to overcome the Generals ten runs off of ten hits.
The losing pitcher for the Owls was Peals who falls to 1-3 on the year.
The Generals will be home again tomorrow to take on the newest team in the league the Holly Springs Salamanders as they make their second trip to the beautiful Petersburg Sports Complex; gates open at 6:00pm and the first pitch is at 7:05pm.
For additional information, please call 804-733-2394 or 804-722-0141 or visit us on the web at www.petersburggenerals.com.
The Coastal Plain League is the nation's premier summer collegiate baseball league. Celebrating its 22nd season in 2018, the CPL features 16 teams playing in Georgia, North Carolina, South Carolina and Virginia. The CPL has had over 1,450 alumni drafted and 109 of those – including 2011 AL MVP and Cy Young winner Justin Verlander – make their Major League debut; while another notable alum – Russell Wilson – won Super Bowl XLVIII. For more information on the Coastal Plain League, please visit the league website at www.coastalplain.com and follow us via Facebook, Twitter, Instagram and Snapchat @CPLBaseball..
Contact:
Derrick Sydnor
Phone:
804-722-0141