Updated July 30 2016
MOREHEAD CITY, NC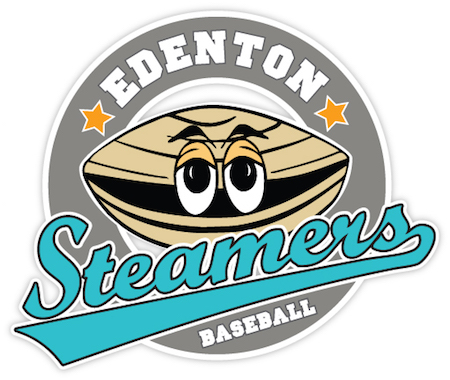 The Edenton Steamers dropped a 3-2 decision to the Morehead City Marlins in 11 innings on Friday night. Edenton (12-7, 24-23) lost its fourth straight contest, while Morehead City (12-8, 26-21) won its sixth extra-innings game of the summer.
Drew Faintich took the loss for the Teal and Black. Faintich (1-1) gave up one run on two hits without recording an out in the final frame.
Jared Datoc grabbed the win for the Marlins. Datoc (2-1) shut out the Steamers on one hit while racking up five strikeouts in the final three innings.
Edenton drew first blood on a one-out homerun from Trey Hair in the first frame. Mitchell Price followed with a single, and after an error moved Price to second, Tony Rosselli cracked a double to give the Clams a 2-0 lead.
Both sides remained quiet into the fourth inning, but Dominick Cammarata broke the silence with a homer of his own to cut the Steamer lead in half. The Marlins tied the game up in the sixth when Matthew Batten poked a timely two-out double down the left field line.
The two pitching staffs took over for the next four innings, keeping the score locked at 2-2 while collecting an impressive 13 combined strikeouts.
Morehead City finally broke through in the 11th when Tanner Kirwer led off with a triple to left-center. On the very next pitch, Batten bounced a ball over top of the Steamers' infield to score Kirwer and end the game.
The Edenton Steamers finish up the week on the road, as they take on the Wilson Tobs on Saturday night. The Teal and Black returns home to host the Morehead City Marlins on Monday. First pitch is scheduled for 7 pm. For more information, fans can call (252) 482-4080 or visit edentonsteamers.com.
The Coastal Plain League is the nation's premier summer collegiate baseball league. Celebrating its 22nd season in 2018, the CPL features 16 teams playing in Georgia, North Carolina, South Carolina and Virginia. The CPL has had over 1,450 alumni drafted and 109 of those – including 2011 AL MVP and Cy Young winner Justin Verlander – make their Major League debut; while another notable alum – Russell Wilson – won Super Bowl XLVIII. For more information on the Coastal Plain League, please visit the league website at www.coastalplain.com and follow us via Facebook, Twitter, Instagram and Snapchat @CPLBaseball..
Contact:
Chris Lehman
Phone:
(919) 559-6863