Updated July 01 2017
ASHEBORO, N.C.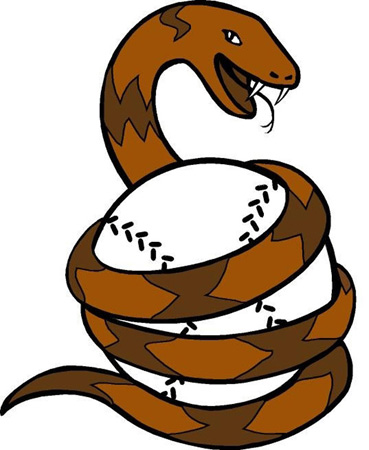 Savannah used a pair of three-run innings to jump on the Asheboro Copperheads early Saturday night and cruised to an 11-3 win that snapped the home team's four-game win streak and ended the first half of the CPL season.
The Bananas scored three runs in each of the first two innings and never looked back as they ended the first half at 13-14. The Copperheads finished 11-17 and will begin the second half with a home game vs. first-half West Division winner Forest City on Sunday night at 7:05 p.m. Savannah will wait until Monday for its second half opener at home against Gastonia.
Falling behind early was nothing new for the Copperheads, won had won four straight after trailing early in each game. But Saturday night the Bananas put them in a hole too deep to dig out of after they jumped on lefty Grant Spranger (Creighton) from the start. A two-run double by John Cassala (Jacksonville) highlighted the three-run first and Matthew Pita's (VMI) three-run blast in the second put the Bananas up 6-1.
After giving up three in the top of the first, the Copperheads loaded the bases with nobody out in the bottom of the inning, but they only managed to score once and when Pita hit his three-run homer in the second things went from bad to worse.
The Copperheads did get a couple of solo homers late in the game from Mason Fox (Gardner-Webb) and Daren Grabowski (Bridgeport), but it was too little too late. Savannah scored twice in both the seventh and eighth innings to seal the deal. Fox and Grabowski had two hits apiece, but the Copperheads had only three other hits in the game.
Bryan Cruse (Memphis) started for the Bananas and worked seven complete innings to improve his record to 3-0.
The Coastal Plain League is the nation's premier summer collegiate baseball league. Celebrating its 22nd season in 2018, the CPL features 16 teams playing in Georgia, North Carolina, South Carolina and Virginia. The CPL has had over 1,450 alumni drafted and 109 of those – including 2011 AL MVP and Cy Young winner Justin Verlander – make their Major League debut; while another notable alum – Russell Wilson – won Super Bowl XLVIII. For more information on the Coastal Plain League, please visit the league website at www.coastalplain.com and follow us via Facebook, Twitter, Instagram and Snapchat @CPLBaseball..
Contact:
David Camp
Phone:
(336) 460-7018