Updated June 30 2017
ASHEBORO, N.C.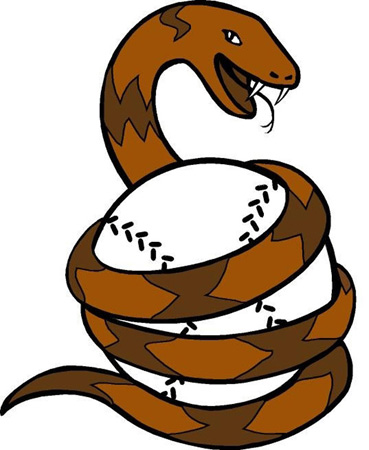 Home runs by Mason Fox and Clark Brinkman and another excellent outing from starting pitcher Bryce Tassin enabled the Asheboro Copperheads to run their winning streak to four games Friday night at McCrary Park as they beat the Florence RedWolves 6-2.
Both Fox (Gardner-Webb) and Brinkman (Creighton) homered for the first time this season. Leftfielder Fox had a two-run blast in the fifth inning that erased a 1-0 Florence lead. Centerfielder Brinkman all but sealed the win in the eighth with a three-run shot over the centerfield fence that made it 5-2. The Copperheads went on to add another run in the inning on an RBI single by Fox, giving him three RBIs on the night.
Tassin (SE Louisana) worked eight strong innings, striking out nine without allowing a walk. He gave up six hits and the only run he allowed was a solo homer by Zach Jacobs (Francis Marion) in the third inning. Florence scored a single run in the ninth off reliever Jacob Craver (Charlotte), but Craver ended the game with a strikeout with two runners aboard. While the win was Tassin's first of the season, he lowered his ERA to 1.22 in 24 2/3 innings.
Brinkman not only smashed the decisive home run in the eighth, but he had another hit earlier in the game and finished 2-for-4. In five games this week he has gone 12-for-25 with nine RBIs and six runs scored. Third baseman Caleb Webster (UNC Greensboro) also had a pair of hits and shortstop Jeremy Simpson added a double.
In each game during the four-game winning streak, the Copperheads have seen their opponents get on the scoreboard first. Also, they've won six of the last eight and all six wins have had the same scenario - the opposition scoring first.
Asheboro is now 11-16 with only Saturday night's home game vs. Savannah left on the first-half schedule. They will begin the second half at home on Sunday night against first-half West Division winner Forest City.
Florence, which won its first 10 games of the season, has struggled over the past couple of weeks and is now 14-11.
The Coastal Plain League is the nation's premier summer collegiate baseball league. Celebrating its 22nd season in 2018, the CPL features 16 teams playing in Georgia, North Carolina, South Carolina and Virginia. The CPL has had over 1,450 alumni drafted and 109 of those – including 2011 AL MVP and Cy Young winner Justin Verlander – make their Major League debut; while another notable alum – Russell Wilson – won Super Bowl XLVIII. For more information on the Coastal Plain League, please visit the league website at www.coastalplain.com and follow us via Facebook, Twitter, Instagram and Snapchat @CPLBaseball..
Contact:
David Camp
Phone:
(336) 460-7018