Updated July 01 2016
GASTONIA, N.C.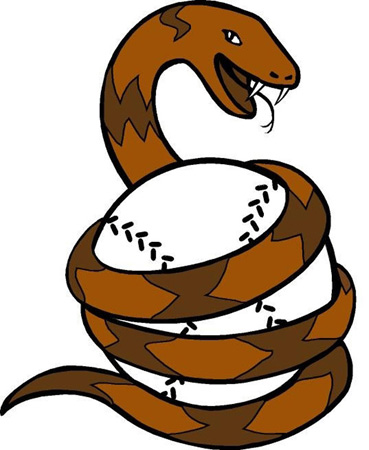 The Asheboro Copperheads made franchise history Thursday night, beating the Gastonia Grizzlies 8-2 on the road for their 19th win in 25 games - a win that earned them the first-half championship in the CPL West Division and assured them of a post-season playoff berth come August.
The franchise, which joined the CPL in 1999, also won the first-half championship in 2013 and followed it up with the second-half title as well that year. However, the current 19-6 record represents by far their best start ever to a season. The most wins in a half prior to this year was 18.
Thursday night's win, the team's seventh straight, wasn't as easy as the final score might indicate. The Copperheads and Grizzlies were tied as late as the eighth inning and they carried a slim 3-2 lead into the ninth before breaking the game open with a five-run rally.
Like most of their previous 18 wins this season, the latest one was truly a team effort with contributions coming from a number of players. Offensively, Kyle Smith banged out four hits, Derek Perry and Colin Rosenbaum had three each, T.J. Nichting added two more and Vito Friscia delivered a clutch ninth-inning RBI double that ignited the clinching rally. Colby Barnette came off the bench to drive in a pair of runs.
On the mound, starter Bradley Hallman turned in a quality performance and left after six innings with a 2-1 lead. Ethan DeCaster, a recent arrival from Creighton, came on and gave up the tying run in the last of the seventh, but Pete Grasso came to the rescue, putting out the fire and going the final 2 1/3 innings and allowing just one hit to get the victory. The pitching was supported by errorless play in the field for the third straight game.
The Copperheads will hit the road again Friday night as they shoot for an eighth straight win at Forest City. They'll return home Saturday night to wrap up the first half against the Savannah Bananas at McCrary Park.
The Coastal Plain League is the nation's premier summer collegiate baseball league. Celebrating its 22nd season in 2018, the CPL features 16 teams playing in Georgia, North Carolina, South Carolina and Virginia. The CPL has had over 1,450 alumni drafted and 109 of those – including 2011 AL MVP and Cy Young winner Justin Verlander – make their Major League debut; while another notable alum – Russell Wilson – won Super Bowl XLVIII. For more information on the Coastal Plain League, please visit the league website at www.coastalplain.com and follow us via Facebook, Twitter, Instagram and Snapchat @CPLBaseball..
Contact:
David Camp
Phone:
(336) 460-7018