Updated June 25 2016
ASHEBORO, N.C.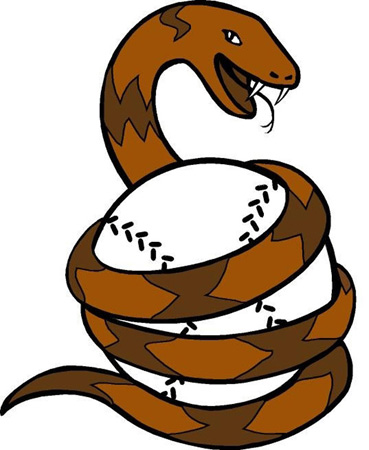 Asheboro got a strong pitching performance from righthander Brady Feigl (Ole Miss) and some clutch two-out hitting to defeated the Edenton Steamers 6-1 at McCrary Park Saturday night for their 14th win in 20 games this season and their eighth in 10 home games.
Feigl went seven full innings and allowed just two hits and an unearned run. He struck out 10 and walked two for his second win in three decisions.
Offensively, the Copperheads put 11 hits on the board with seven of those coming from the last three hitters in the batting order. Left fielder and ninth-place hitter Jordan Winawer (Cornell) had three hits for the second straight night, scored three runs and had an RBI. Catcher Nic Perkins (Ole Miss), the eighth man in the order, had two hits and a pair of RBIs and seventh-place hitter Colin Rosenbaum (Belmont Abbey) banged out a pair of single. Shortstop Rosenbaum was playing his first game in two weeks after getting spiked and having seven stitches in his hand. Leadoff man Derek Perry (Pfeiffer) also had a pair of hits and an RBI and first baseman Ryan Colombo (Drury) had an RBI single.
Asheboro broke a 1-1 tie with three runs in the fourth, all three coming on two-out singles by Perkins, Winawer and Perry. In the sixth, Connor Lind (Northwestern) had a two-out double and raced home on a single to right by Colombo. Perkins had a two-out RBI single in the eight to plate the final Asheboro run.
After Feigl went seven innings, Pete Grasso (Salisbury) pitched the final two innings, striking out four and giving up just one hit.
The Copperheads will be at home again Sunday night to face the Forest City Owls and then on Monday night they'll host Martinsville in a doubleheader beginning at 6 p.m.

The Coastal Plain League is the nation's premier summer collegiate baseball league. Celebrating its 22nd season in 2018, the CPL features 16 teams playing in Georgia, North Carolina, South Carolina and Virginia. The CPL has had over 1,450 alumni drafted and 109 of those – including 2011 AL MVP and Cy Young winner Justin Verlander – make their Major League debut; while another notable alum – Russell Wilson – won Super Bowl XLVIII. For more information on the Coastal Plain League, please visit the league website at www.coastalplain.com and follow us via Facebook, Twitter, Instagram and Snapchat @CPLBaseball..
Contact:
David Camp
Phone:
(336) 460-7018