Updated July 27 2017
ASHEBORO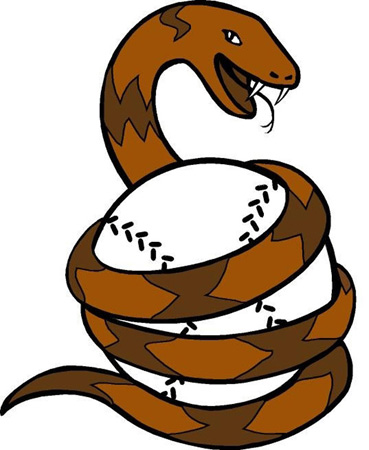 The Asheboro Copperheads may not be going to the CPL playoffs, but the past two nights they've feasted on two of the league's best teams.
The Copperheads pounded out 17 hits and romped to a 13-2 McCrary Park victory Thursday night against the Forest City Owls, the team currently holding the West Division's No. 1 seed for Petitt Cup playoffs. The latest win comes on the heels of a 12-8 win at High Point-Thomasville on Wednesday night. HPT is the current first-place team in the West second-half race and battling Forest City for the No. 1 post-season seeding.
Shortstop Caleb Webster and centerfielder Clark Brinkman led the hit parade against the Owls. Webster had his first four-hit game of the summer and drove in five runs, while Brinkman rapped out four hits, scored twice and drove in a game. One of Webster's hits was a three-run double in a five-run fifth inning that turned a 1-1 tie into a 6-1 Asheboro lead.
The Copperheads followed that big rally up with four more runs in the sixth for a 10-1 lead. They had six hits in the inning with Webster and DH Kyle Smith driving in runs with singles.
They capped it all off with a three-run eighth. First baseman Bobby Schuman drove in one with a single and catcher Alex Balter delivered a two-run single.
Schuman and leftfielder Kirby Lambert had two hits apiece as all eight position starters hit safely for the Copperheads.
While the hitting was terrific, the pitching wasn't bad either. Starter Mason Fox notched his third win of the summer by pitching two-hit ball over six innings. He struck out eight.
Asheboro is now 6-13 in the second half and 17-30 overall. Their two latest wins are the first time they've won back-to-back games in the second half of the season. The Owls are 9-9 in the second half, 28-17 overall.
The Copperheads will travel to Martinsville Friday night and will welcome the Mustangs to McCrary Park for a Saturday night rematch. Game time Saturday is 7:05 p.m.
The Coastal Plain League is the nation's premier summer collegiate baseball league. Celebrating its 22nd season in 2018, the CPL features 16 teams playing in Georgia, North Carolina, South Carolina and Virginia. The CPL has had over 1,450 alumni drafted and 109 of those – including 2011 AL MVP and Cy Young winner Justin Verlander – make their Major League debut; while another notable alum – Russell Wilson – won Super Bowl XLVIII. For more information on the Coastal Plain League, please visit the league website at www.coastalplain.com and follow us via Facebook, Twitter, Instagram and Snapchat @CPLBaseball..
Contact:
David Camp
Phone:
(336) 460-7018