Updated July 01 2017
HOLLY SPRINGS, N.C.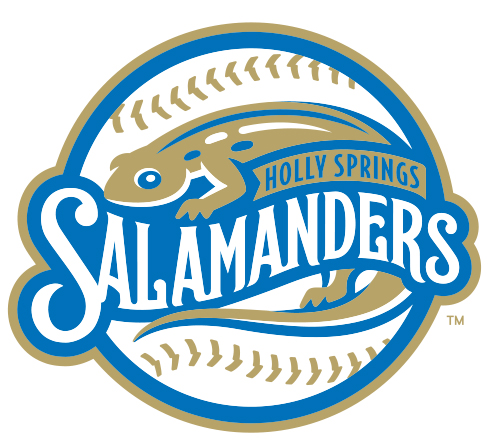 The Holly Springs Salamanders dropped a close contest to the Peninsula Pilots on Friday night by a score of 4-3 at the North Main Athletic Complex.
Jake Isbell (Freshman, Pitt Community College) started the game on the mound for the Salamanders, sprinkling three runs and seven hits over 6.2 innings. Ryan Lefner (Sophomore, Saint Louis) finished the game out of the bullpen.
Both teams' bats woke up in the third inning. After the Pilots plated two runs in the top half, Austin LaFollette (Redshirt-Freshman, UNCW) singled for the Salamanders with one out. Josh Hollander (Sophomore, Kent State) delivered an RBI double to the left field gap that drove home LaFollette and cut the deficit in half.
In the top of the fifth, Jack Morris (Sophomore, Liberty) hit a solo homer to extend Peninsula's lead. Still trailing 3-1 in the eighth, Peyton Isaacson (Sophomore, Coastal Carolina) crushed a solo shot of his own over the right field fence to bring Holly Springs back within a run.
A sacrifice fly in the top of the ninth added what would prove to be a valuable insurance run for the Pilots. In the bottom half, Dalton Hoiles (Junior, Shippensburg) hit a solo homer to bring the Salamanders within one run. The Salamanders threatened to grab a walk-off win by putting runners on first and second base, but could not push any more runs across the plate.
The Salamanders will trek to Edenton on Saturday to take on the Steamers before returning home on Sunday to face the Morehead City Marlins. First pitch on Sunday, which is Military Appreciation Night, is scheduled for 5:40 p.m.
Contact:
Michael Lisson
Phone:
(919) 249-7322