Updated September 24 2016
FLORENCE, S.C.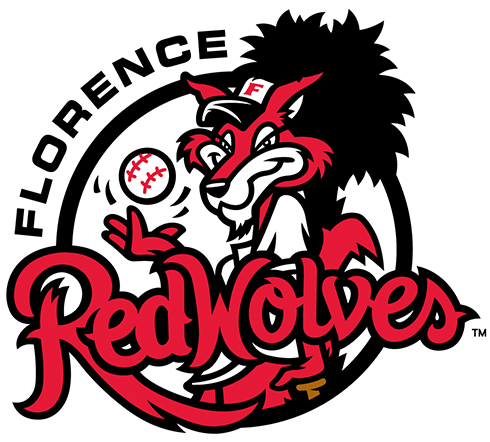 Florence RedWolves owners Kevin and Donna Barth along with general manager Barbara Osborne are pleased to announce that Travis Graves will assume the coaching duties for the 2017 Coastal Plain League season. Graves is currently an assistant coach at Eastfield College in Mesquite, Texas.
Graves, who resides in Forney, Texas, is no stranger to the CPL as he was an assistant coach this past season with the Savannah Bananas. Graves was also an assistant in 2015 with the Martinsville Mustangs. He has spent parts of five seasons as an assistant coach at Eastfield College. In his first season with Eastfield, the Harvesters won the NJCAA Division III National Championship and finished the season with an impressive 40-22 record.
"We are thrilled to have Travis be a part our organization," said RedWolves owner Kevin Barth. "He has a very impressive resume and has been a winner at every level as a player and as a coach, including the CPL. Travis is a fantastic addition to our team, and clearly has the same passion for baseball that we have. I am sure that he will put together a roster of players that can win it all."
He spent one season (2011-12) as a graduate assistant at the University of Southern Mississippi before returning to the Harvesters program in 2012. Eastfield has won each of the last four Metro Atlantic Conference (MAC) championships dating back to the 2013 campaign. Graves has had the opportunity to coach 12 All-Americans, 20 NJCAA All-Stars, and seven players that have eventually signed professional contracts.
"We are so excited that Travis has accepted the head coaching job," said Osborne. "I believe that he is a good fit for us. He has coached in the league for two years, one of which, he coached with Savannah, who were the Pettit Cup Champions this year. He knows what it takes to win and how to win a championship. We have high hopes and expectations for next season."
"I'm extremely honored to have been given the opportunity to manage the Florence RedWolves," said Graves. "The ownership [Kevin and Donna] and general manager [Barbara] are class acts that go above and beyond the necessary requirements for running a collegiate summer league team."
"My staff and I are working around the clock to bring in the best players to represent the RedWolves and the city of Florence in the CPL. Florence is a great city and we look forward to bringing quality baseball to the community!"
Before turning to coaching, Graves was a member of the Chicago White Sox organization during the 2010 campaign. He was stand-out catcher for two years at the University of Southern Mississippi. Graves appeared in the 2009 NCAA College World Series as a starting catcher for the Golden Eagles. In his senior campaign, Graves was named a finalist for the Johnny Bench Award (nation's top catcher) and helped the Golden Eagles to capture the 2010 Conference USA Championship. He attended Eastfield Junior College for two seasons, garnering NJCAA All-American honors in 2008.
Graves graduated from Southern Miss in 2010 with a Bachelor's Degree in Interdisciplinary Studies. He also minored in History and Sport Coaching. Graves returned to Southern Miss in 2012 to complete his Masters in Sport Management.
If you are interested in becoming a host family with the RedWolves, please e-mail Barbara, barbara@florenceredwolves.com, or call the RedWolves' office at 629-0700 and we'll answer any of your questions about becoming a host family.
The Coastal Plain League is the nation's premier summer collegiate baseball league. Celebrating its 22nd season in 2018, the CPL features 16 teams playing in Georgia, North Carolina, South Carolina and Virginia. The CPL has had over 1,450 alumni drafted and 109 of those – including 2011 AL MVP and Cy Young winner Justin Verlander – make their Major League debut; while another notable alum – Russell Wilson – won Super Bowl XLVIII. For more information on the Coastal Plain League, please visit the league website at www.coastalplain.com and follow us via Facebook, Twitter, Instagram and Snapchat @CPLBaseball..
Contact:
Doug Page
Phone:
843-629-0700