Updated July 12 2017
ASHEBORO, N.C.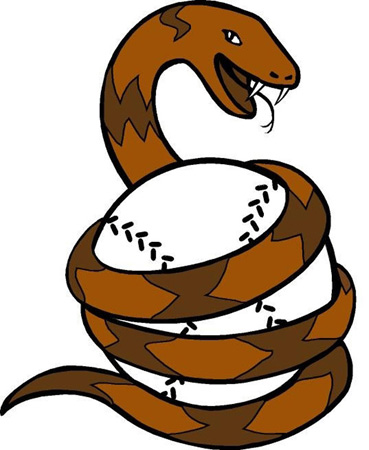 After scoring 12 runs in the first two innings last Thursday night, the Asheboro Copperheads can't seem to buy one now.
Back in action after three days off for the CPL All-Star break, the Copperheads could muster only two infield hits Wednesday night and fell 7-0 to the visiting Florence RedWolves.
It was the second straight shutout loss for Asheboro, which fell 6-0 to Forest City in their final game before the break. Combined with six scoreless innings after scoring a dozen in the first two against Lexington County six days earlier, the Copperheads have now gone 24 innings without a single run.
Third baseman Caleb Webster (UNC Greensboro) and shortstop Jeremy Simpson (Catawba) had the only two Asheboro hits against Florence, but neither one left in the infield. Two walks by RedWolves' pitchers accounted for the only other Copperhead base runners the entire night.
Lefty Jack Piekos (Eastern Kentucky) pitched into the eighth inning and gave up both hits. He struck out eight and walked a pair for his third win of the season. Two relievers finished off the shutout for Florence, now 4-2 in the first half and 18-15 overall.
Starter Grant Spranger (Creighton) pitched six innings and took the loss for the Copperheads.
Spranger gave up a leadoff homer to Florence shortstop Masen Hibbeler (Texas), which turned out to be all the RedWolves needed. However, they would tack on two more runs in the first and then put up single tallies in the second, fifth, seventh and ninth. Hibbeler wound up with four hits on the night, scored three times and had another RBI after his game-starting homer. Leftfield Clay Causey (Delta State) collected three hits and scored twice.
The loss left the Copperheads with a 2-4 mark in the second half and an overall record of 13-21 They will try to get back on the winning track and break their scoreless streak Thursday night at Martinsville and will also play on the road at Thomasville on Friday before returning home to take on the Hi-Toms on Saturday night in the second of four straight games between the two West Division arch-rivals.
The Coastal Plain League is the nation's premier summer collegiate baseball league. Celebrating its 22nd season in 2018, the CPL features 16 teams playing in Georgia, North Carolina, South Carolina and Virginia. The CPL has had over 1,450 alumni drafted and 109 of those – including 2011 AL MVP and Cy Young winner Justin Verlander – make their Major League debut; while another notable alum – Russell Wilson – won Super Bowl XLVIII. For more information on the Coastal Plain League, please visit the league website at www.coastalplain.com and follow us via Facebook, Twitter, Instagram and Snapchat @CPLBaseball..
Contact:
David Camp
Phone:
(336) 460-7018