Updated November 01 2016
FLORENCE, S.C.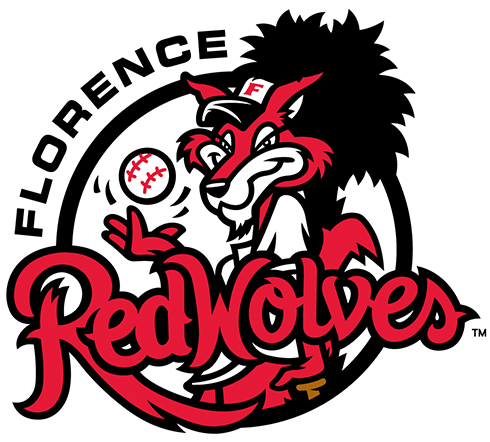 The Florence RedWolves are excited to announce the second addition to a new coaching staff with the signing of David Diaz. Diaz will assist the RedWolves in the form of Pitching Coach for the 2017 Coastal Plain League season.
On being named the 2017 pitching coach for the RedWolves Diaz stated he was looking forward to, "being able to coach in the prestigious CPL and to coach in the format of Minor League Baseball. I think it's very important for guys who plan to play at the next level to understand the grind of what it really takes to be successful with this process and hopefully give these guys a little input that will help them mentally improve as well." Diaz also threw out that he has never visited the east coast, as he will be, "looking forward to that very much."
Diaz completed his first season as the pitching coach for the Frank Philips College Plainsmen out of Borger, Texas. David spent many years playing baseball and had great success along the way, to include reaching the Triple-A level of baseball in Mexico, as a middle reliever for the Vaqueros Laguna, of the LMB.
Diaz attended LSU- Shreveport where he helped lead the Pilots to two Regional Championship games in as many years. While playing for the Pilots Diaz quickly picked up accolades as he was a two-time First-Team All-Conference selection. After graduation the right-handed pitcher garnered the opportunity to play in the Alaskan Baseball League where he was selected to the ABL All-Star roster.
Diaz has two years of collegiate coaching experience, as he was an assistant for the University of Dallas prior to assisting with the Plainsmen and continues to reach players in a positive way. Coach Diaz commented, "I'm a very basic coach when it comes to pitching. I want my pitchers to understand that good pitchers don't just throw hard or have dirty off speed, but good pitchers outsmart good hitters. When pitchers 'throw strikes,' generally that's what it takes to be great. Consistency."
Moving into the season and working with his players, Diaz will see how pitchers do in game situations, letting them have the, "ability to shake freely." The second-year coach says he is, "more about coaching outside of games, and hoping that these guys are mature enough to lock in the knowledge, and apply it to themselves."
In preparations for the 2017 season, Diaz mentioned, "I know we have several power arms from very respected universities that also have some experience in the CPL. I think we can expect to roll out some arms that could all, potentially, lead us to be top competitors for the 2017 CPL Championship."
The Coastal Plain League is the nation's premier summer collegiate baseball league. Celebrating its 22nd season in 2018, the CPL features 16 teams playing in Georgia, North Carolina, South Carolina and Virginia. The CPL has had over 1,450 alumni drafted and 109 of those – including 2011 AL MVP and Cy Young winner Justin Verlander – make their Major League debut; while another notable alum – Russell Wilson – won Super Bowl XLVIII. For more information on the Coastal Plain League, please visit the league website at www.coastalplain.com and follow us via Facebook, Twitter, Instagram and Snapchat @CPLBaseball..
Contact:
Audie Wise
Phone:
803-463-1670