Updated April 27 2016
FLORENCE, S.C.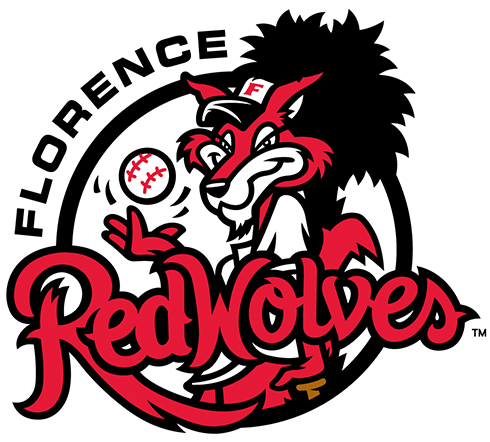 The Florence RedWolves along with third-year head coach Blake Maxwell are excited to announce the addition of two sophomore catchers for the upcoming 2016 season. Clemson University lefty Robert Jolly and Florida Tech right-hander Ryan Sinzenich will call Sparrow stadium home this summer after completing their respective collegiate seasons.
Jolly, who is a native of Myrtle Beach, S.C., checks in at 5'9" for the Tigers. He has appeared in 36 games this season for Clemson with 16 starts. Last season he filled into the designated hitter role after starting the season as a catcher. With his first start in a Tigers uniform, he became the first southpaw-hitting catcher for Clemson since 2000. He hit .351 with 12 runs scored, eight runs batted in, three doubles, and recorded a .422 on-base percentage in 25 games. He was ranked by Perfect Game as the 27th-best player and third-best catcher in South Carolina his senior year of high school. He earned four letters in baseball, playing for his father, Jack Jolly, at Carolina Forest High School in Myrtle Beach.
Sinzenich hails from Fort Lauderdale, Fla. and stands at 6'1" for the Panthers. He has started in 39 games this season for Florida Tech, batting .289 with six doubles, one home run, and 22 RBIs. He is one put-out shy of 300 for the season and has compiled a .985 fielding percentage. In 2015, he appeared in 33 games (31 starts) as a freshman for the Panthers, batting .303 with three home runs, 15 runs scored, and 29 RBIs. He hit a grand slam against Webber International on April 29, 2015 and plated a season-high six runners in the contest. Prior to attending Florida Tech, Sinzenich attended Archbishop Edward A. McCarthy High School in Southwest Ranches, Fla., helping his team become the 2011 National High School Champions. Archbishop Edward A. McCarthy High School entered the 2014 season as the top-ranked school in the country.
Head coach Blake Maxwell said of both Jolly and Sinzenich, "Robert and Ryan will be two of our catchers this summer. Robert had a good summer playing for the Wilson Tobs last year and we expect him to have similar success this year. He also has the ability to play outfield which will provide us with more left handed hitting depth on our roster. Ryan is having a solid year for Florida Tech this spring and will provide us with another option behind the plate. The catching position is always important and we feel that these two guys will help us out a lot."
Host families are a crucial, much-appreciated part of RedWolves baseball. Each summer, local families open their homes to our players and their generosity has helped us make the RedWolves a part of the Florence community for seventeen years. Being a host family is a great opportunity for your family to connect with a college player while being part of the larger RedWolves family.
If you are interested in becoming a host family with the RedWolves, please e-mail Amanda, amanda@florenceredwolves.com, or call the RedWolves' office at 629-0700 and we'll answer any of your questions about becoming a host family.
The RedWolves kick off their 57 game season at home on Tuesday, May 31st against the Fayetteville SwampDogs. Over the course of the 10-week season, Sparrow Stadium will host 30 home games, seven of which are Thirsty Thursdays. New this season is "Two Dollar Tuesday", where general admission tickets, drinks and hotdogs are all just two dollars each! A featured "Two Dollar Tuesday" night will be held against the Francis Marion Alumni Baseball Team on June 21st.
The Coastal Plain League is the nation's premier summer collegiate baseball league. Celebrating its 22nd season in 2018, the CPL features 16 teams playing in Georgia, North Carolina, South Carolina and Virginia. The CPL has had over 1,450 alumni drafted and 109 of those – including 2011 AL MVP and Cy Young winner Justin Verlander – make their Major League debut; while another notable alum – Russell Wilson – won Super Bowl XLVIII. For more information on the Coastal Plain League, please visit the league website at www.coastalplain.com and follow us via Facebook, Twitter, Instagram and Snapchat @CPLBaseball..
Contact:
Doug Page
Phone:
843-629-0700