Updated May 02 2016
FLORENCE, S.C.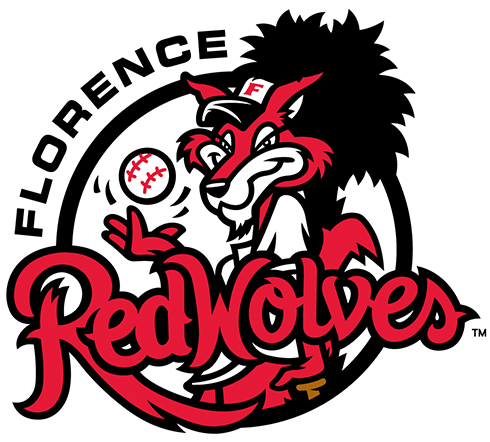 The Florence RedWolves along with third-year head coach Blake Maxwell are excited to announce the addition of two returning players for the upcoming 2016 season. Bates College right-handed pitcher Connor Speed and Florida Tech right-handed pitcher Brett Porter will call Sparrow stadium home this summer after completing their respective collegiate seasons.
Speed, who is a native of San Diego, Calif., checks in at 6'0" for the Bobcats. He has appeared in 10 games this season for Bates with seven starts on the mound. He currently leads the pitching-staff in innings pitched (44.2), complete games (2), strikeouts (50), and earned run average (3.02). Last season he led the Bobcats in innings pitched (47) and started seven contests. He also fanned six or more batters in a game on four different occasions. The highlight of his 2015 campaign came against Tufts in the second game of the NESCAC Baseball Championships. He tossed seven innings of two-hit baseball while allowing only one run and striking out eight in a winning effort. He earned First-Team All-League and First-Team All-Conference honors playing baseball at St. Augustine High School in San Diego, Calif.
Porter hails from Lake Mary, Fla., and stands at 5'11" for the Panthers. He has appeared in 14 games this season for Florida Tech, going 2-1 with a 2.84 ERA and two saves. He has tossed 25.1 innings for the Panthers, allowing eight earned runs on 19 hits. He has fanned 32 batters while walking only 10. In 2015, he made 10 appearances as a relief pitcher, notching one save and a 4.91 ERA in 11 innings. He also was a part of three combined shutouts for the Panthers. In 2014, he led the Panthers with four saves and was named to the FIT Athletic Director's Honor Roll as a freshman. Prior to attending Florida Tech, Porter attended Lake Mary High School in Lake, Fla.
Head coach Blake Maxwell said of both Speed and Porter, "We are very excited to have Connor and Brett returning for this season. Connor joined our roster towards the end of last summer and did well for the team. He is a submarine pitcher who should be a part of our starting rotation. Brett was lights out last summer. He was our setup man and did an excellent job in that role. We expect another big summer from him in our bullpen and expect him to see a lot of time on the mound in big situations."
Host families are a crucial, much-appreciated part of RedWolves baseball. Each summer, local families open their homes to our players and their generosity has helped us make the RedWolves a part of the Florence community for seventeen years. Being a host family is a great opportunity for your family to connect with a college player while being part of the larger RedWolves family.
If you are interested in becoming a host family with the RedWolves, please e-mail Amanda, amanda@florenceredwolves.com, or call the RedWolves' office at 629-0700 and we'll answer any of your questions about becoming a host family.
The RedWolves kick off their 57 game season at home on Tuesday, May 31st against the Fayetteville SwampDogs. Over the course of the 10-week season, Sparrow Stadium will host 30 home games, seven of which are Thirsty Thursdays. New this season is "Two Dollar Tuesday", where drinks and hotdogs are all just two dollars each! A featured "Two Dollar Tuesday" night will be held against the Francis Marion Alumni Baseball Team on June 21st.
The Coastal Plain League is the nation's premier summer collegiate baseball league. Celebrating its 22nd season in 2018, the CPL features 16 teams playing in Georgia, North Carolina, South Carolina and Virginia. The CPL has had over 1,450 alumni drafted and 109 of those – including 2011 AL MVP and Cy Young winner Justin Verlander – make their Major League debut; while another notable alum – Russell Wilson – won Super Bowl XLVIII. For more information on the Coastal Plain League, please visit the league website at www.coastalplain.com and follow us via Facebook, Twitter, Instagram and Snapchat @CPLBaseball..
Contact:
Doug Page
Phone:
(843) 629-0700