Updated August 08 2016
PETERSBURG, VA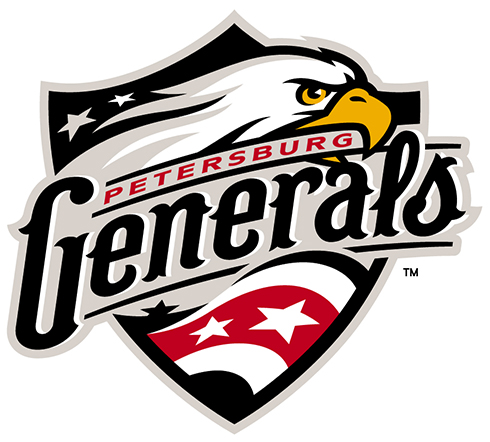 Generals (16-35) defeat the division champion Peninsula Pilots (38-17) by the score of 5-4.
By bang we don't mean the fireworks display after the game. The Generals managed the seemingly impossible, they knocked off the Peninsula Pilots 5-4 in Petersburg to end their season. Although the Generals finished last in the East Division they topped off the division champions, ending the Pilots 10 game winning streak.
Kane Keith got the start on the mound for the Generals and pitched 5 innings and allowed 4 runs. He was relieved by Tray Roberts (1-0) who pitched 2 scoreless innings on the road to the win.
The Generals got on the board first putting up 1 run against the Pilots in the first. Peninsula responded putting up 3 of their own in the top second. The Generals and Pilots would share runs until the seventh. The Pilots had a 4-3 advantage over the Generals when Ryan Cox tacked on a RBI single to tie it up then Cody Doyle came up to the plate and snagged himself a RBI single of his own giving the Generals their 5-4 lead.
Babe Thomas normally an outfielder came in for the generals in the eighth and pitched a complete inning without giving up a run to continue his feat of playing every position of the field expect for right field.
That was the story of the entire game for the Generals it was simply just fun baseball. Players were playing where they never, had pitchers were hitting and things were rolling for the Generals. They got hits, they threw strikes, and they made plays on defense. Babe Thomas played 8 different positions, Nick Spadifino a pitcher for the Generals got a hit, and Ryan Cox the long all-star pitched one batter and got a strikeout in the ninth.
The Pilots pitched seven different pitchers in the game and Welby Malczewski (2-3) received the loss in the game. Will Shepard went 2-4 in the game and had the only notable offensive outing of the night for Peninsula as the Generals held the pilots to just 5 hits on the night.
For additional information, please call 804-733-2394 or 804-722-0141 or visit us on the web at
www.petersburggenerals.com.
The Coastal Plain League is the nation's premier summer collegiate baseball league. Celebrating its 22nd season in 2018, the CPL features 16 teams playing in Georgia, North Carolina, South Carolina and Virginia. The CPL has had over 1,450 alumni drafted and 109 of those – including 2011 AL MVP and Cy Young winner Justin Verlander – make their Major League debut; while another notable alum – Russell Wilson – won Super Bowl XLVIII. For more information on the Coastal Plain League, please visit the league website at www.coastalplain.com and follow us via Facebook, Twitter, Instagram and Snapchat @CPLBaseball..
Contact:
Derrick Sydnor
Phone:
804-722-0141