Updated July 09 2016
ASHEBORO, N.C.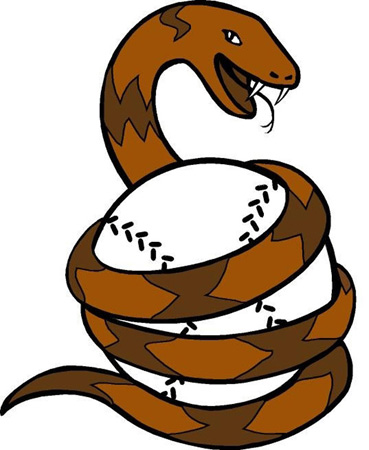 Martinsville lefty Marcus Reyes came within an out of tossing a complete-game shutout against the Asheboro Copperheads Saturday night, but even though the home team finally put a run on the board, it wasn't nearly enough as the visiting Mustangs claimed a 5-1 win over the first half West Division champs.
Reyes had a three-hit shutout going into the ninth, but finally yielded a run when T.J. Nichting stroked a two-out, RBI single to left that kept the Copperheads from being shut out for the first time this season. But Reyes was unfazed and ended the game with his ninth strikeout of the night. He did not issue a walk and allowed just six hits.
The Mustangs took control of the game in the sixth when they turned a 1-0 lead into a 4-0 advantage on a two-out, three-run homer by left fielder Jacob Long. Long finished the night with three hits and four RBIs. Second baseman Joshua Smith had two hits and scored three times.
Left fielder Kyle Smith was the only Copperheads with two hits, one a double. Asheboro had a hit in each of the first two innings, but only managed one more until they got to Reyes for a run and three hits in the ninth.
The loss was Asheboro second straight at home and their third in five second-half games. They are 21-11 overall. Martinsville is now 14-16 overall and 2-1 in the second half.
The Copperheads will send seven players to the CPL All-Star game in Fayetteville on Monday night. Copperheads head coach Keith Ritsche will serve in that same role for the West Division all-stars. Asheboro will return to CPL action at home on Wednesday night, July 13 vs. Florence.
The Coastal Plain League is the nation's premier summer collegiate baseball league. Celebrating its 22nd season in 2018, the CPL features 16 teams playing in Georgia, North Carolina, South Carolina and Virginia. The CPL has had over 1,450 alumni drafted and 109 of those – including 2011 AL MVP and Cy Young winner Justin Verlander – make their Major League debut; while another notable alum – Russell Wilson – won Super Bowl XLVIII. For more information on the Coastal Plain League, please visit the league website at www.coastalplain.com and follow us via Facebook, Twitter, Instagram and Snapchat @CPLBaseball..
Contact:
David Camp
Phone:
(336) 460-7018