Updated July 29 2016
EDENTON, NC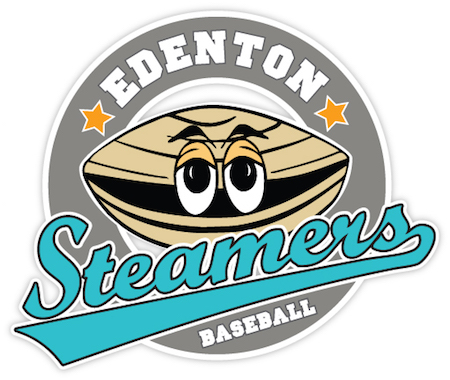 The Edenton Steamers dropped their third consecutive decision in a 17-6 loss to the Morehead City Marlins on Thursday night. Edenton (12-5, 24-22) fell out the last playoff spot with the loss as Morehead City (11-8, 25-21) used an eight-run first inning to push past the Clams.
Trevor Houck shouldered the loss for the Teal and Black. Houck (2-2) failed to record an out in the first frame, surrendering seven earned runs on six hits while walking one batter.
Luke Watts earned the win for the Marlins. Watts (3-1) lasted five innings, allowing two runs on four hits with two walks to six strikeouts.
Each of the first seven batters reached base for Morehead City in inning number one, plating four runs and loading the bases. After Tanner Kirwer's popout, Brandon Shaffer doubled the Marlins' lead with a grand slam.
The Steamers chipped away at the deficit when Thatcher Coleman mashed a solo homerun in the fourth to put the Clams on the board, and another run in the bottom of the fifth brought the score to 8-2.
The Marlins answered in the top of the sixth, as Justin Weigle led off the inning with a round-tripper en route to a three-run frame for the visitors. Brandon Shaffer added another tally with his second homerun in the seventh, extending Morehead City's advantage to 12-2.
The Fish plated five more runs over the final two innings, including a three-run dinger off the bat of Justin Weigle, to hold a 17-3 lead heading to the final frame.
Zack Jones cracked his first homerun of the summer, bringing in three runs, but the Steamers couldn't muster any more offense.
The Edenton Steamers finish out the week with road games against the Morehead City Marlins and Wilson Tobs on Friday and Saturday, respectively. The Teal and Black return to Hicks Field for their final meeting the Marlins on Monday. First pitch is set for 7 p.m. For more information, fans can call (252) 482-4080 or visit edentonsteamers.com.
The Coastal Plain League is the nation's premier summer collegiate baseball league. Celebrating its 22nd season in 2018, the CPL features 16 teams playing in Georgia, North Carolina, South Carolina and Virginia. The CPL has had over 1,450 alumni drafted and 109 of those – including 2011 AL MVP and Cy Young winner Justin Verlander – make their Major League debut; while another notable alum – Russell Wilson – won Super Bowl XLVIII. For more information on the Coastal Plain League, please visit the league website at www.coastalplain.com and follow us via Facebook, Twitter, Instagram and Snapchat @CPLBaseball..
Contact:
Chris Lehman
Phone:
(919) 559-6863