Updated August 10 2017
MACON, GA.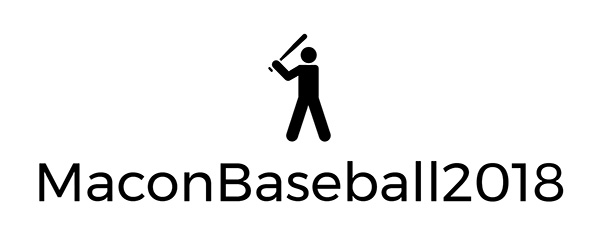 Macon's new Coastal Plain League team announced their 2018 ticket packages featuring free food and drinks for all ticket package buyers. The team begins playing at a renovated Luther Williams Field in June 2018.
The following are the various ticket options:
VIP Seating. The team announced new Full Season VIP seating will be installed as part of the Luther Williams Field stadium renovations down the first and third base lines. The VIP seating will be 12 front row 4-top tables on each side of the field and include unlimited hotdogs, hamburgers, chicken sandwiches, water and soft drinks, dessert, wait service, complimentary VIP parking and access to special events. Pricing for the VIP seating front row tables begin at just $40/seat.
Field Box Full Season Tickets. The team announced a 25 game season ticket package in the Field Box seats that includes unlimited hotdogs, hamburgers, chicken sandwiches, water, soft drinks and dessert for season ticket holders. The Field Box seats also include complimentary wait service, VIP Parking and access to special events. Field Box seats are just $18 per game or $450 for a full season.
Reserved Seat Ticket Packages. For families and small businesses, there will be 5 and 10 game packages that also include unlimited hotdogs, hamburgers, chicken sandwiches, water and soda in the reserved seating sections. Reserved seating begins at $15/ticket or $75 for a five-game plan.
Fan wishing to reserve a ticket package can do so with a deposit starting at $25 per seat for a 5-game plan and then spread the remaining payments over six months. Due to seating and grilling capacity, the various packages are limited to just 500 seats each to make sure lines are short.
"We wanted to make attending a 2018 Macon Baseball game affordable for all of our fans. Our All-You-Can-Eat ticket packages create tremendous value for our fans and our payment plan options make it easy for them to sign up now to reserve their seat," said team president Todd Pund.
Team owners Steve DeLay and Jon Spoelstra have installed All-You-Can-Eat ticket packages at other teams they've operated including the Savannah Bananas a fellow Coastal Plain League team in which they are minority partners, who sold out all 25 home games during the 2017 season.
"We've seen first-hand how much fans love All-You-Can-Eat ticket packages. We've sold thousands at various other teams and look forward to delivering the same type of value for our fans in Macon," said DeLay.

The team secured its' first deposit from Macon-Bibb County Mayor Robert Reichert who was excited to sign up.
"These ticket packages are a terrific value and I can't wait to enjoy the games with a hotdog and burger at a newly renovated Luther Williams Field next season," said Mayor Reichert.

To place your deposit for tickets, go to www.maconbaseball2018.com or call the team's offices at 478-803-1795. You can also visit the team's offices at Luther Williams Field between 8am and 5pm Monday through Friday.
Team Name Feedback. The baseball team is still unnamed, and feedback is being accepted at www.maconbaseball2018.com for the five finalists: Macon Bacon, Macon Soul, Macon Noise, Macon Hits, and Macon Heat. More than 1,500 suggestions were submitted that were narrowed to these five. There were multiple submissions by fans of all five names so based on the final name the team chooses, one random fan who submitted the winning name will be chosen to win a $200 shopping spree for team gear.
Future Announcements Coming. In the coming weeks, the team will announce its name, logo and merchandising, and key hires, as well as unveiling the designs for the extensive renovations and additions at Luther Williams Field. Thanks to the voter-approved Special Purpose Local Option Sales Tax (SPLOST) and the Macon-Bibb Commission, the historic field will undergo a $2.5 million renovation to add new concessions, improved locker rooms and additional seating options.
You can also follow the team on Facebook and on Twitter @maconbaseball2018.
About the CPL
The Coastal Plain League is the nation's premier summer collegiate baseball league. Celebrating its 21st season in 2017, the CPL features 15 teams playing in Georgia, North Carolina, South Carolina and Virginia. Macon team will be the 16th team in 2018. The CPL has had over 1,400 alumni drafted and 107 of those – including 2011 AL MVP and Cy Young winner Justin Verlander – make their Major League debut; while another notable alum – Russell Wilson – won Super Bowl XLVIII. For more information on the Coastal Plain League, please visit the league website at www.coastalplain.com and follow us via Twitter @CPLBaseball.

Contact:
Shelby Hilliard
Phone:
919-852-1960