Updated July 17 2017
ASHEBORO, N.C.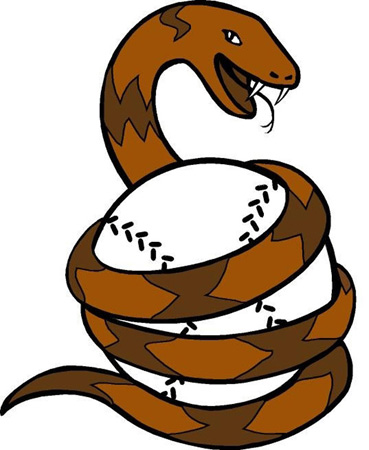 The Asheboro Copperheads made the Hi-Toms work a little harder Monday night, but in the end the visitors from High Point-Thomasville won their ninth straight game to remain unbeaten in the second half of the CPL season.
The Hi-Toms (9-0, 22-14) built a five-run lead early, then held off the Copperheads in the late innings to claim a 6-4 victory at McCrary Park. Asheboro got the winning run to the plate in the bottom of the ninth, but a soft grounder to second with two aboard ended the game.
It was not only the ninth straight overall win for the Hi-Toms, but their third straight against the Copperheads. The two teams will finish off a rare four-game set Tuesday night at Finch Field in Thomasville.
The Copperheads (3-7, 14-24) trailed 4-0 until catcher Vito Friscia (Hofstra) smashed a solo homer in the last of the fifth to cut the deficit to three, but the Hi-Toms came right back for a pair in the top of the sixth to make it 6-1. From there, Asheboro began to chip away, scoring two in the seventh and one in the eighth. Friscia had another RBI on a single and Caleb Webster (UNC Greensboro) brought another in with a SAC fly to make it 6-3. Derek Perry's RBI single in the eighth made it 6-4, but the Copperheads left the bases full and in the ninth stranded two more runners.
After pounding 10 home runs in the first two games of the series, the Hi-Toms hit only one Monday night, but it was a two-run homer in the third by DH Evan Edwards (NC State) that made it 4-0.
Friscia and first baseman Kirby Lambert (Pfeiffer) had two hits each for the Copperheads.
The Hi-Toms used six pitchers, with Chase Martin (Lamar) getting the win after working out of the seventh-inning jam. Starter Bryce Tassin (SE Louisiana) went six innings and took the loss for the Copperheads. Leon Hunter (NC A&T) came out of the bullpen to pitch three scoreless and hitless innings for Asheboro, striking out five.
The Coastal Plain League is the nation's premier summer collegiate baseball league. Celebrating its 22nd season in 2018, the CPL features 16 teams playing in Georgia, North Carolina, South Carolina and Virginia. The CPL has had over 1,450 alumni drafted and 109 of those – including 2011 AL MVP and Cy Young winner Justin Verlander – make their Major League debut; while another notable alum – Russell Wilson – won Super Bowl XLVIII. For more information on the Coastal Plain League, please visit the league website at www.coastalplain.com and follow us via Facebook, Twitter, Instagram and Snapchat @CPLBaseball..
Contact:
David Camp
Phone:
(336) 460-7018