Updated June 08 2016
PETERSBURG, VA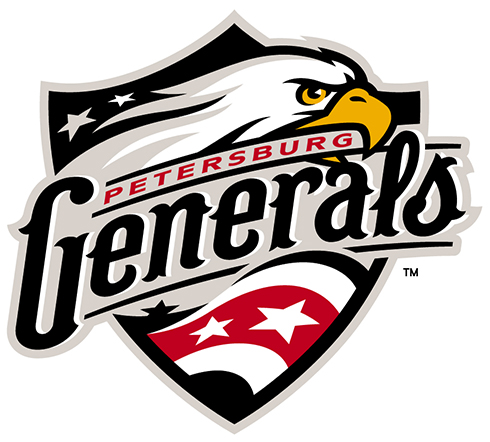 The Petersburg Generals (2-5) pull out a close one against a surging Fayetteville Swampdogs (2-5) by the final score of 8-7 tonight on Southside Regional Medical Center Night.
The Petersburg Generals answered the Fayetteville Swampdogs to tie the game at one run a piece to end the first inning. After superb pitching the Generals broke the tie in the bottom of the fourth to take a 3-1 lead. Picking up where they left off in the fourth, the Generals get a two RBI in the park, homerun by Jake Rolly to increase their lead 5-1. The Swampdog bats woke up in the seventh inning as they scored three runs to cut the Generals lead, 5-4. Petersburg would add another in the bottom half of the inning. An error by the Generals would allow a run to score for the Swampdogs and Petersburg led 6-5 going into the bottom of the eighth inning. In the bottom frame the Generals would score twice to advance their lead, 8-5. With three outs remaining Fayetteville would knot two more runs before a groundout would end the game.
Forrest Arnold (1-1) picked up the win and Baylor Sundal picked up his second save as the Generals. The Swampdogs Cody Smith (0-1) picked up the loss. Head Coach Anthony Williams showcased some in game fireworks as he was ejected in the bottom of the 8th arguing balls and strikes.
The Generals were led offensively by leadoff man Sammy Miller who reached base all five times at bat. The Swampdog's Frankie Jeziero doubled twice, and had three hits.
The Generals will be back at home Saturday night for Scout Night against the Edenton Steamers. Gates open at 5 pm with the first game of a doubleheader starting at 6:05 pm.
For additional information, please call 804-733-2394 or 804-722-0141 or visit us on the web at
www.petersburggenerals.com.
The Coastal Plain League is the nation's premier summer collegiate baseball league. Celebrating its 22nd season in 2018, the CPL features 16 teams playing in Georgia, North Carolina, South Carolina and Virginia. The CPL has had over 1,450 alumni drafted and 109 of those – including 2011 AL MVP and Cy Young winner Justin Verlander – make their Major League debut; while another notable alum – Russell Wilson – won Super Bowl XLVIII. For more information on the Coastal Plain League, please visit the league website at www.coastalplain.com and follow us via Facebook, Twitter, Instagram and Snapchat @CPLBaseball..
Contact:
Derrick Sydnor
Phone:
804-722-0141