Updated August 03 2015
PETERSBURG, VA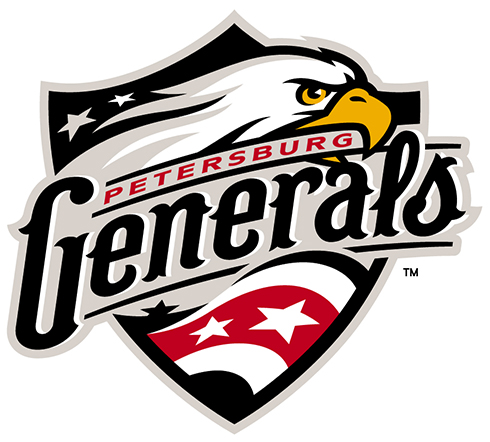 Just like the season begun it ended on the same note as the Petersburg Generals (26-29) defeated the Wilson Tobs (23-32) by a final score of 3-2. The Generals win the season series 3-2.
Jamar Hinton (North Carolina Central University) the Petersburg Area native got the start tonight and went six complete innings only allowing one hit while striking out five. The Generals' offense supported Hinton as they put up three runs during those six innings. Two runs came at the bottom of the first inning as Joe Schrimpf (Arkansas State University) doubled to score Robert Kosch (Newberry College) and Jansen Fraser flied out to deep center to score Schrimpf. Carlos Lopez (Dominican College) added to the lead as he homered in the fourth inning and Petersburg was cruising with the 3-0 lead.
A pitching change for the Generals saw Luke Simpson (Longwood University) come to keep the Tobs scoreless, but a shallow pop up got by the centerfielder as he dove to score Chris Claire. Then Raheim Cooper grounded out to score Phil Scrietta and Wilson was only down one. 3-2.
To ensure the Generals' victory, Coach Laney inserted Devin Sweet (North Carolina Central University, 2.58 ERA) in the eighth inning and Cameron Busby (Georgia College and State University, 1.69 ERA) in the ninth inning. The Tobs did not amass a hit the remainder of the game.
This season matches the Generals' best record in ten years as they finished with the identical record of 26-29 in 2005. To cement his name in history hometown product Jamar Hinton (2-1) got the win and Mason Keen (3-3) got the loss.
For additional information, please call 804-733-2394 or 804-722-0141 or visit us on the web at www.petersburggenerals.com.
The Coastal Plain League is the nation's premier summer collegiate baseball league. Celebrating its 22nd season in 2018, the CPL features 16 teams playing in Georgia, North Carolina, South Carolina and Virginia. The CPL has had over 1,450 alumni drafted and 109 of those – including 2011 AL MVP and Cy Young winner Justin Verlander – make their Major League debut; while another notable alum – Russell Wilson – won Super Bowl XLVIII. For more information on the Coastal Plain League, please visit the league website at www.coastalplain.com and follow us via Facebook, Twitter, Instagram and Snapchat @CPLBaseball..
Contact:
Derrick Sydnor
Phone:
804-722-0141