Updated July 04 2017
WILSON, N.C.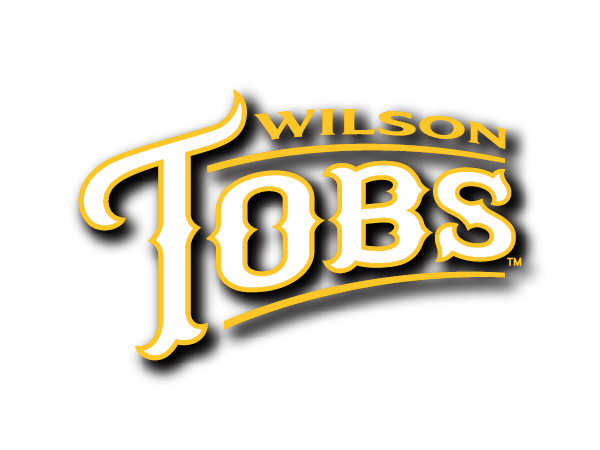 Tonight's game has been suspended due to upcoming storms and field conditions. The Tobs will continue this game on July 29th at Historic Fleming Stadium. On the 29th, the Tobs will finish this game (Top of the fifth, bases loaded with no outs, Marlins lead 9-3) then play a seven-inning game that is originally scheduled rather than the full nine innings.
The Wilson Tobs enter their 21st season as an original member within the Coastal Plain League for the 2017 Summer. The upcoming season for the Tobs will see an expanded community outreach effort, increased participation in helping the less fortunate and more exciting entertainment for the Wilson Community. We would like to dedicate each successful season to the Wilson Community, Coastal Plain League Organization, Host Families, Sponsors Partners and the Dedicated Fans throughout the city of Wilson. The Wilson Tobs have played host to over 100 alumni taken in the draft and have produced a dozen players who have gone on to play in the MLB, including Cy Young & MVP winner Justin Verlander. For more information on the Wilson Tobs, visit our website www.wilsontobs.com.
The Coastal Plain League is the nation's premier summer collegiate baseball league. Celebrating its 22nd season in 2018, the CPL features 16 teams playing in Georgia, North Carolina, South Carolina and Virginia. The CPL has had over 1,450 alumni drafted and 109 of those – including 2011 AL MVP and Cy Young winner Justin Verlander – make their Major League debut; while another notable alum – Russell Wilson – won Super Bowl XLVIII. For more information on the Coastal Plain League, please visit the league website at www.coastalplain.com and follow us via Facebook, Twitter, Instagram and Snapchat @CPLBaseball..
Contact:
Eric Evans II
Phone: