Updated February 22 2017
ASHEBORO, N.C.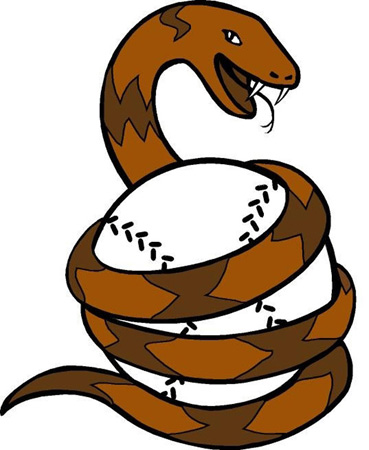 The Asheboro Copperheads have announced the signing of four juniors from the UNC-Charlotte 49ers, including two every-day players and a pair of pitchers, one who is returning to Asheboro for a second Coastal Plain League season.
Shortstop Hunter Jones and DH/first baseman Drew Ober will be joined by pitchers Jacob Craver and Zach Flanagan in Asheboro this summer. Both Jones and Ober made significant offensive contributions as the 49ers took two of three from West Virginia on the opening weekend of the season. Both Jones and Ober had two hits in a 13-2 win in Game 2 of the three-game set and Jones also had a hit in the opening-game win on Feb. 17. In addition to a pair of hits in the lopsided Game 2 win, Ober drew a pair of walks and scored three times.
Flanagan, a 6-3, 195-pound right-hander from Tyler, TX, started the third game of the opening series against the Mountaineers and gave up just one run in four innings of work. Craver, a 6-0, 195-pound lefty from King, NC, pitched one scoreless inning in the same game. He made two starts and 14 relief appearances for the Copperheads last summer, posting a 1-0 record and a 4.09 ERA.
Jones, a 6-1, 175-pound native of the Charlotte area, started 90 games in his first two, including all 55 of the 49ers' 2016 games at shortstop. He hit .289. As a sophomore, the 6-2,195-pound Ober was twice selected the Conference USA's Hitter of the Week. He started 49 games as the team's DH in 2016 and hit .277 with three homers, seven doubles, two triples and 33 RBIs. Ober hails from Huntersville and, like Jones, hits from the right side.
Flanagan missed all of 2016 with an injury after transferring to Charlotte from Howard Junior College in Texas, where he helped lead is team to a conference championship with a 4-0 record.
In his first two seasons at Charlotte, Craver made 30 appearances, all but one out of the bullpen.
The Copperheads also recently announced that nine players off the 2016 team will return this summer. That list includes pitchers Craver, Bryan Blanton of Catawba and Devin Sweet of North Carolina Central, along with infielders Connor Lind of Northwestern, Derek Perry of Pfeiffer and Jeremy Simpson of Catawba, catchers Vito Friscia of Hofstra and Zach Duff of Radford, and outfielder Kyle Smith of Catawba. Blanton, Lind and Smith were West All-Star team selections.
The Copperheads, who won the first half West Division title in 2016 and lost to eventual league champion Savannah in the Petitt Cup playoffs, will open the 2017 season at home against Martinsville on Tuesday, May 30.
For single-game or season ticket information, please call the Copperheads at (336) 460-7018.
The Coastal Plain League is the nation's premier summer collegiate baseball league. Celebrating its 22nd season in 2018, the CPL features 16 teams playing in Georgia, North Carolina, South Carolina and Virginia. The CPL has had over 1,450 alumni drafted and 109 of those – including 2011 AL MVP and Cy Young winner Justin Verlander – make their Major League debut; while another notable alum – Russell Wilson – won Super Bowl XLVIII. For more information on the Coastal Plain League, please visit the league website at www.coastalplain.com and follow us via Facebook, Twitter, Instagram and Snapchat @CPLBaseball..
Contact:
David L Camp
Phone:
(336) 460-7018