Updated February 13 2017
FLORENCE, S.C.-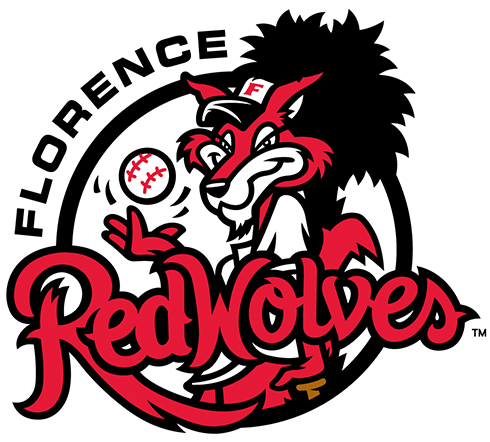 All around the country collegiate baseball teams are preparing to get their seasons underway. As the summer months are quickly approaching, our minds are focused on the diamond and the return of Florence RedWolves baseball.

The 2017 season marks the start of a new campaign in Florence, bringing in newly appointed head coach Travis Graves to lead the Red and Black to the Coastal Plain League Pettit Cup Championship. Looking forward to the season Graves mentioned he is, "most excited to be working with a first-class organization that does everything the right way. I'm excited about getting these kids into Florence and teaching them the game of baseball, watching everyone come together to achieve the common goal of winning the 2017 CPL Championship."

Graves went on to say that the RedWolves fan base can anticipate aggressive baseball, "whether it's on the mound, on the bases, or in the batters box. We want to be aggressive in every aspect of the game."

A new RedWolves season of baseball means new faces on the playing field, and the new Florence Skipper has been hard at work securing the nation's top college players. "As of right now we have three or four players that have already been drafted. Expect to see exciting baseball from talented guys that have a chance to play at the next level."

One of those players Graves mentioned is Matt Wallner. Wallner will join the RedWolves for 2017 coming from the University of Southern Mississippi. Matt is a 6-foot-5 220-pound freshman from Forest Lake, Minnesota. The dual-position right-hander became the first player drafted in the last 15 years from Forest Lake High School. Because of his on field talents the Minnesota Twins organization took Wallner in the 32nd round of the 2016 Draft.

Wallner not only covers ground in the outfield, but toes the rubber as well. With many accolades to his credit, Mr. Minnesota for Baseball collected a 7-1 record with a 0.95 ERA and 95 strikeouts on the mound, while hitting .382 with 10 home runs and 18 extra base hits.

Graves says, "we are expecting big things from him offensively and defensively, as well as on the mound. He has plus speed and a plus arm and should provide power in the middle of the lineup." Wallner is expected to be an everyday starter for the Golden Eagles this season.

The RedWolves have also have another player inked for the upcoming season and fans might (should!) remember him- and for good reason. Gore will be coming from the reigning National Championship team, the Coastal Carolina University Chanticleer's. Gore will be making his way back suiting up for Florence this summer, after having to sit the 2016 season due to Tommy John surgery and NCAA transfer regulations.

Gore is a six-foot 180-pound, redshirt junior shortstop that began his collegiate career at the University of South Carolina. While with the Gamecocks for two seasons, Gore appeared in 81 games with 59 starts, stroking at a .247 mark with 35 runs, two doubles, three home runs and 26 RBI.

In his first season as a RedWolves player Gore set up camp in the middle infield helping turn 23 double plays. The switch-handed batter held a .262 average in 43 games and collected 22 RBI on 37 hits and 17 runs scored.

"Coming out of high school, Jordan was rated as a top-five shortstop in the state of South Carolina. We expect him to contribute with the glove and the bat for us as well in the summer," said head coach Travis Graves.

The Florence RedWolves get their 2017 campaign underway May 30th, traveling to take on the Wilmington Sharks before returning home the following night, Wednesday, May 31st, to balle the Lexington County Blowfish. It will be our Home Opening Night and Magnet Schedule Giveaway Night, where the first 750 fans will receive a RedWolves magnet schedule courtesy of Carolina's Hospital Systems.

HOST FAMILIES

Host families are a crucial, much-appreciated part of RedWolves baseball. Each summer, local families open their homes to our players and their generosity has helped us make the RedWolves a part of the Florence community for 18 years. Being a host family is a great opportunity for your family to connect with a college player while being part of the larger RedWolves family.

Host families provide room and board for a college player from the end of May through mid-August each year. All RedWolves players are student-athletes and are not paid to play in the Coastal Plain League. They come to Florence to further develop their skills and to catch the eyes of professional league scouts.

Being a host family can be very rewarding. For one, becoming a host family will earn you
FREE SEASON TICKETS!

If you are interested in becoming a host family with the RedWolves, please e-mail Barbara,Barbara@florenceredwolves.com, or call the RedWolves' office at 843-629-0700 and we will answer any questions you may have!
The Coastal Plain League is the nation's premier summer collegiate baseball league. Celebrating its 22nd season in 2018, the CPL features 16 teams playing in Georgia, North Carolina, South Carolina and Virginia. The CPL has had over 1,450 alumni drafted and 109 of those – including 2011 AL MVP and Cy Young winner Justin Verlander – make their Major League debut; while another notable alum – Russell Wilson – won Super Bowl XLVIII. For more information on the Coastal Plain League, please visit the league website at www.coastalplain.com and follow us via Facebook, Twitter, Instagram and Snapchat @CPLBaseball..
Contact:
Audie Wise
Phone:
843-629-0700