Updated October 03 2016
EDENTON, N.C.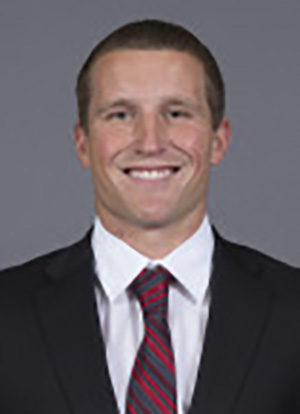 The Edenton Steamers franchise is pleased to announce that Dustin Coffman has been hired in the role of head coach for the 2017 Coastal Plain League season. Coffman is currently a volunteer assistant coach at the University of Cincinnati. He is entering his fourth season with the program.
Coffman, who reigns from Granger, IN, will be making his return to the Steamers organization next summer. He served as an assistant coach for the Teal and Black during the 2010 campaign. His main role was as the hitting coach. That season, Coffman directed the eventual CPL batting champion, A.J. Rusbarsky, to a robust .345 average. He also presided over two current big leaguers in Billy Burns and Chris Bassitt. In total, the Steamers finished with a record of 37-26 and were the runner-up in the CPL Petitt Cup Playoffs.
Coffman began his coaching career at Indiana University. He got his start as a volunteer strength-and-conditioning coach in 2007. He quickly transitioned to focusing on IU's baseball program. After serving as the student manager for one season, Coffman was promoted to volunteer assistant coach in 2009. Coffman's involvement in the program covered numerous aspects of the day-to-day operations, both on and off the field.
In 2010, Coffman became a part of the coaching staff at junior-college powerhouse Wabash Valley College in Mount Carmel, IL. During his three-year stay, the team compiled an impressive 139-46 record. They also won two Great Rivers Athletic Conference championships. Arguably Coffman's most significant contribution while at WVC was his work as the recruiting coordinator. Some highlights from those efforts include 39 players having moved on to NCAA Division I programs, eight players were eventually drafted by Major League organizations and student athletes were native to 13 different U.S. states, as well as international.
After spending a summer in Edenton in 2010, Coffman toiled two years in the Cape Cod League, 2011 and 2012, as an assistant coach for the Bourne Braves. While there, Coffman focused on the catchers and outfielders. In 2011, he had the pleasure of coaching current major leaguer Travis Jankowski en route to winning the CCL MVP award.
"The Steamers are very excited about bringing Dustin in for 2017. We think he is a perfect fit for our organization," said General Manager Tyler Russell. "In my early conversations with him, he spoke very highly of his experience in Edenton years ago. Dustin already has an understanding of the unique culture found here in Edenton, and embraces the fact that we are such a small, community-oriented organization," Russell added.
Coffman will replace longtime Steamers head coach Bryan Hill, who served as the leader of the Clams for the last four seasons. During his time in Edenton, Hill paced the Steamers to an outstanding 144-68 record. In 2015, the Steamers won their third Petitt Cup title and were recognized by Perfect Game CrossChecker as the top summer-collegiate team in the nation. Hill was also named the CPL Coach of the Year in 2013 and 2015.
"Bryan did an excellent job for our organization over the last four years. The team's success on the field during that span was unlike anything we had ever seen in Edenton. Bryan is now at a point in his life where he feels that for the betterment of his family and his career that he step away from the Steamers organization. We are very grateful for his service and fully respect his decision," Russell stated.
Coffman, who spent his playing days as a utilityman at Lake Michigan Junior College, is coming off the 2016 summer where he served as the promoted interim head coach of the Wisconsin Woodchucks in the Northwoods League, who finished with a 31-40 record. Coffman currently resides in Fairfield, OH. He graduated from Indiana University in 2009 with a Bachelor of Kinesiology in Exercise Science and a minor in Psychology.
The Coastal Plain League is the nation's premier summer collegiate baseball league. Celebrating its 22nd season in 2018, the CPL features 16 teams playing in Georgia, North Carolina, South Carolina and Virginia. The CPL has had over 1,450 alumni drafted and 109 of those – including 2011 AL MVP and Cy Young winner Justin Verlander – make their Major League debut; while another notable alum – Russell Wilson – won Super Bowl XLVIII. For more information on the Coastal Plain League, please visit the league website at www.coastalplain.com and follow us via Facebook, Twitter, Instagram and Snapchat @CPLBaseball..
Contact:
Tyler Russell
Phone:
252-482-4080