Updated June 26 2016
ASHEBORO, N.C.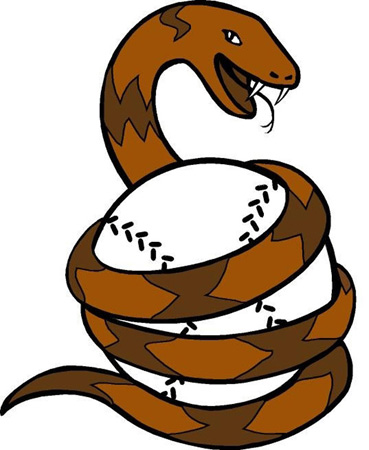 Asheboro rallied from the brink of defeat Sunday night at McCrary Park to pull out a dramatic 7-6 win over the visiting Forest City Owls.
Down a run with two outs and nobody on in the last of the ninth, the Copperheads got life on a base on balls, then made the Owls pay when T.J. Nichting doubled off the wall in center to tie it . They won it two batters later when Conner Lind lined a single to left to score Nichting from third. It was Lind's fourth hit of the game.
After Nichting's game-tying double, he took third on a pitch in the dirt and stayed there when Kyle Smith drew a walk to bring up Lind, who promptly delivered the game-winner on a liner to left.
The win improved the Copperheads to 15-6 on the season and kept them within a half-game off High Point-Thomasville in the CPL West. The Hi-Toms beat Petersburg earlier in the day for their ninth straight win to move to 16-6. The Copperheads have won three straight and five of their last six.
It looked like the Owls were going to steal a victory on the road when Mason Fox belted a solo homer to lead off the ninth to break a 6-6 tie and after two easy ground outs to start the bottom of the ninth they were just an out away for snapping a three-game losing streak before the late heroics by Nichting and Lind.
In addition to Lind's four hits, the Copperheads got two apiece from Jordan Winawer, Nichting and Deivy Palmeiro.
Lefty Matt Horkey got the win, his second, despite giving up the homer to Fox in the ninth. He pitched three complete innings in relief of starter Wil Sellers, who allowed just three hits in six innings but was victimized by some sloppy defense that led to three unearned runs by the Owls in the fifth that tied the game at 4-4.
Chaz Miller took the loss for the Owls after relieving starter Christian Raasch, who went seven full innings.
The Copperheads will be back at home Monday night when Martinsville comes calling to play a doubleheader. The first game starts at 6 p.m.
The Coastal Plain League is the nation's premier summer collegiate baseball league. Celebrating its 22nd season in 2018, the CPL features 16 teams playing in Georgia, North Carolina, South Carolina and Virginia. The CPL has had over 1,450 alumni drafted and 109 of those – including 2011 AL MVP and Cy Young winner Justin Verlander – make their Major League debut; while another notable alum – Russell Wilson – won Super Bowl XLVIII. For more information on the Coastal Plain League, please visit the league website at www.coastalplain.com and follow us via Facebook, Twitter, Instagram and Snapchat @CPLBaseball..
Contact:
David Camp
Phone:
(336) 460-7018