Updated June 20 2017
ASHEBORO, N.C.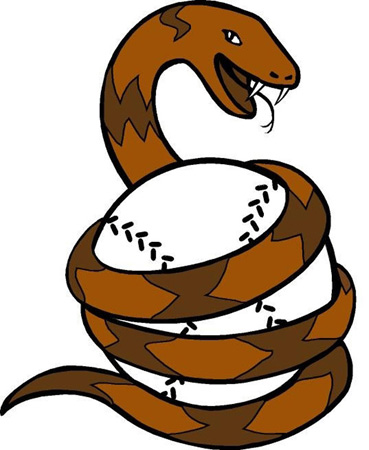 Victory was "Sweet" for the Asheboro Copperheads Tuesday night.
The Copperheads played their most complete game of the season, getting shutout pitching from starter Devin Sweet and reliever Jacob Craver while slapping out 13 hits against their arch-rivals from High Point-Thomasville in a 6-0 win over the Hi-Toms in front of the home fans at McCrary Park.
Sweet, a right-hander from North Carolina Central who was All-CPL in 2016, pitched six complete innings and allowed only two hits while striking out nine to record his first victory of the summer. He did walk three, but pitched out of a couple of tight spots early on and benefited from one double play. Craver came on to finish it off and held the Hi-Toms hitless over the final three innings while striking out five. The win was the first after six straight losses to the Hi-Toms this season and improved Asheboro's overall record to 4-11. It was the Copperheads first win at home since opening night on May 30 and snapped a four-game losing streak at McCrary Park. The Hi-Toms are now 9-7.
Second baseman Devon Ortiz led the 13-hit attack with a double and two singles, while centerfielder Kyle Smith, catcher Vito Friscia and DH Landon Kelly had two hits each. Friscia and Kelly each had a double. Leftfielder Kirby Lambert had a two-run double in the eighth when the Copperheads doubled their lead to 6-0 with a trio of runs.
Asheboro scored three times in the third when they strung five hits together. Third baseman Caleb Webster plated the first run with a sacrifice fly, another scored on a wild pitch and rightfielder Russell Schwertfeger drove in the final run of the inning with a single.
That three-run cushion proved to be more than enough for Sweet and Craver, who combined for Asheboro's first shutout win since July 10, 2015 when they also blanked the Hi-Toms.
Asheboro will now play Martinsville four times in the next two days. The Copperheads will play a doubleheader in Martinsville on Wednesday night beginning at 6 and the two teams will play two more in Asheboro on Thursday night, also starting the first game at 6 p.m.
The Coastal Plain League is the nation's premier summer collegiate baseball league. Celebrating its 22nd season in 2018, the CPL features 16 teams playing in Georgia, North Carolina, South Carolina and Virginia. The CPL has had over 1,450 alumni drafted and 109 of those – including 2011 AL MVP and Cy Young winner Justin Verlander – make their Major League debut; while another notable alum – Russell Wilson – won Super Bowl XLVIII. For more information on the Coastal Plain League, please visit the league website at www.coastalplain.com and follow us via Facebook, Twitter, Instagram and Snapchat @CPLBaseball..
Contact:
David Camp
Phone:
336-460-7018