Updated June 11 2016
ASHEBORO, N.C.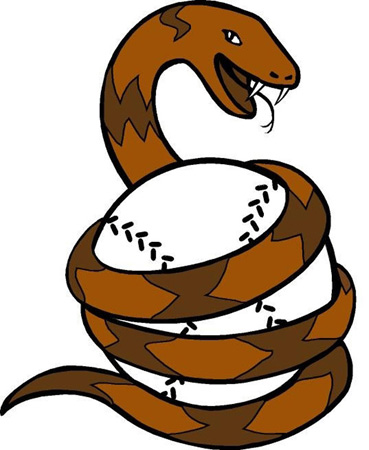 The Asheboro Copperheads endured six innings of offensive futility Saturday night, but finally put enough offense together to pull out a 3-1 win over the visiting Martinsville Mustangs at McCrary Park.
The win was the sixth in eight Coastal Plain League games for the Copperheads, who have Sunday off before home games against Florence on Monday night and Lexington County on Tuesday night.
Bradley Hallman (Gardner-Webb) kept the Copperheads in the game with seven strong innings on the mound and was rewarded with his first win of the summer. He gave up a run in the second, but nothing else and finished with seven strikeouts while allowing just three hits. Philip Perry (Charlotte) and Bryan Blanton (Catawba) each worked an inning with Blanton picking up his third save of the week by striking out the side in the last of the ninth to negate a couple of Martinsville singles that had the tying runs on base.
Asheboro trailed 1-0 going into the last of the seventh, but finally strung together a few hits and took advantage of a Martinsville error to tie the game and take the lead. Riley Lazich (Radford) singled in the go-ahead run. The Copperheads had a chance for more, but left the bases loaded. However, they tacked on an insurance run in the eighth thanks to a Martinsville throwing error.
DH Pete Grasso (Salisbury) was the only Copperhead with two hits. Five others had one hit each and T.J. Nichting's (Charlotte) two-out double in the fourth was the only extra base knock.
The Copperheads left the bases loaded in both the sixth and seventh innings and left 10 on total. The Mustangs managed just five hits, two in the third when they took a 1-0 lead, and two more in the ninth.
The Coastal Plain League is the nation's premier summer collegiate baseball league. Celebrating its 22nd season in 2018, the CPL features 16 teams playing in Georgia, North Carolina, South Carolina and Virginia. The CPL has had over 1,450 alumni drafted and 109 of those – including 2011 AL MVP and Cy Young winner Justin Verlander – make their Major League debut; while another notable alum – Russell Wilson – won Super Bowl XLVIII. For more information on the Coastal Plain League, please visit the league website at www.coastalplain.com and follow us via Facebook, Twitter, Instagram and Snapchat @CPLBaseball..
Contact:
David Camp
Phone:
(336) 460-7018