Updated July 02 2017
ASHEBORO, N.C.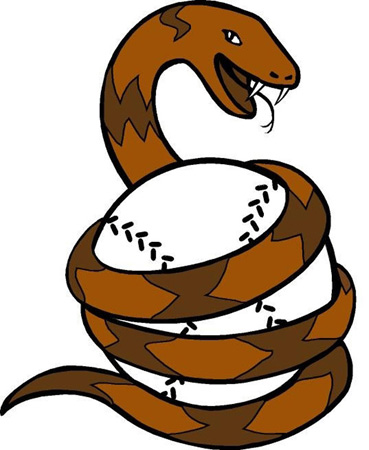 Asheboro started the second half of the CPL season on a high note at home Sunday night, pounding out a 10-1 win over first-half West Division champ Forest City behind a 13-hit attack and outstanding pitching by all-star Devin Sweet.
The win was the fifth in six games for the Copperheads (1-0, 12-17) and came the night after Savannah ended their four-game winning streak in an 11-3 rout at McCrary Park.
But 24 hours later it was a different Asheboro team against the Owls, who scored an unearned run without a hit in the top of the first off Sweet (NC Central), but couldn't get anything else the rest of the night. Sweet, the CPL leader in strikeouts, fanned nine, allowed just three hits and issued only one bases on balls to gain his second win of the season.
Clark Brinkman (Creighton) continued his red-hot hitting, going 3-for-5 with an RBI double in the first inning and a grand slam homer in the second when the Copperheads scored five times to take a 7-1 lead. Fox (Gardner-Webb) also continued to swing a hot bat as he ripped a three-run blast in the fifth, his third home run in as many nights.
Brinkman had another single later for a three-hit night, while Derek Perry (Pfeiffer), Daren Grabowski (Bridgeport) and Vito Friscia (Hofstra) all had two hits apiece. Jeremy Simpson (Catawba) contributed with an RBI single.
After going seven innings, Sweet turned things over to Hunter Smith and Leon Hunter, who each pitched a scoreless inning. The three combined for 12 strikeouts.
The Copperheads, who finished the first half 11-17 after a 1-8 start, will travel to Forest City (0-1, 19-9) Monday night for a rematch with the Owls before returning home on the Fourth of July to play the Wilmington Sharks at 7:05. There will be a big fireworks show after the game.
The Coastal Plain League is the nation's premier summer collegiate baseball league. Celebrating its 22nd season in 2018, the CPL features 16 teams playing in Georgia, North Carolina, South Carolina and Virginia. The CPL has had over 1,450 alumni drafted and 109 of those – including 2011 AL MVP and Cy Young winner Justin Verlander – make their Major League debut; while another notable alum – Russell Wilson – won Super Bowl XLVIII. For more information on the Coastal Plain League, please visit the league website at www.coastalplain.com and follow us via Facebook, Twitter, Instagram and Snapchat @CPLBaseball..
Contact:
David Camp
Phone:
(336) 460-7018