Updated July 07 2016
ASHEBORO, N.C.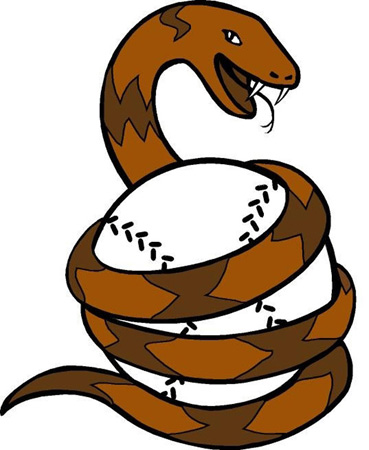 The Asheboro Copperheads dodged the raindrops Thursday night, but couldn't dodge the visiting Wilson Tobs, who used a six-run fifth inning to beat the home team 7-3 at McCrary Park.
The loss was only the Copperheads' fourth home setback in 17 games on their home field this season and left them with a 2-2 second half record in the CPL West. Asheboro won the first half to clinch a post-season playoff berth and is now 21-10 overall.
The game was delayed 15 minutes at the start by rain, then had two short rain delays before the bad weather moved out of the area.
The Tobs broke a 1-1 tie with their six-run inning when they sent 11 batters to the plate. It all started with a solo homer off the bat of catcher Justin Datillo and they would go on to scored five more on four additional hits, the last a two-run single by Datillo to give him three RBIs in the inning.
The Copperheads tried to scratch back in the seventh when they scored twice and had a chance for more, but couldn't come up with the base hit that might have gotten them back in the game. They also got two runners aboard in the ninth, but a double play by the Tobs ended in the game.
Asheboro finished with nine hits, two each by Ryan Colombo, Kyle Smith and Jordan Winawer.
Jeff Thompson went six full innings to get the win for the Tobs. The lefty allowed just a run and three hits, struck out six and walked three.
Bradley Hallman started on the mound for the Copperheads and was saddled with the loss. He gave up all seven Wilson runs on 10 hits.
Asheboro will travel to Gastonia Friday night before returning to McCrary Park for a Saturday night date with the Martinsville Mustangs.
The Coastal Plain League is the nation's premier summer collegiate baseball league. Celebrating its 22nd season in 2018, the CPL features 16 teams playing in Georgia, North Carolina, South Carolina and Virginia. The CPL has had over 1,450 alumni drafted and 109 of those – including 2011 AL MVP and Cy Young winner Justin Verlander – make their Major League debut; while another notable alum – Russell Wilson – won Super Bowl XLVIII. For more information on the Coastal Plain League, please visit the league website at www.coastalplain.com and follow us via Facebook, Twitter, Instagram and Snapchat @CPLBaseball..
Contact:
David Camp
Phone:
(336) 460-7018