Updated June 09 2016
ASHEBORO, N.C.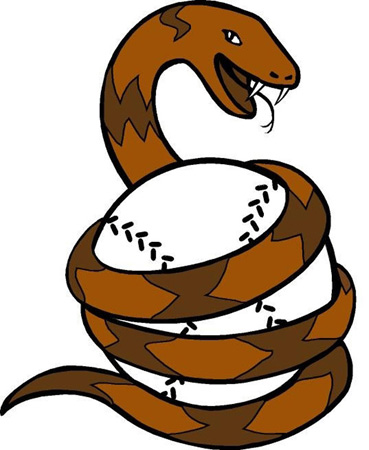 Asheboro's offense finally came to life in the late innings, but a five-run deficit was simply too much to overcome and the Copperheads lost for the first time at home this season, 6-3 to the High Point-Thomasville Hi-Toms in front of a crowd of more than 2,400 fans on Chamber of Commerce Night at McCrary Park.
The Hi-Toms built leads of 5-0 and 6-1 and held the Copperheads to only two singles through the first five innings. Asheboro's bats finally started to find some holes in the latter stages of the game and the Copperheads actually got the tying run to the plate in the eighth and the winning run to bat in the ninth, but the Hi-Toms were able to survive to run their record to 5-3. The loss dropped the Copperheads to 4-2 with a road game coming up Friday night in Holly Springs.
Starter Robert Donnelly went 6 1/3 innings to get the win for the Hi-Toms. He gave up a run, six hits, struck out five and did not allow a base on balls. Austin Reich got the last two outs of the seventh and Taylor Sugg worked the eighth and the ninth and held on, although he gave up a pair of runs and five hits.
Pete Grasso started and took the loss for Asheboro, allowing seven hits and four runs in five innings. Philip Perry, Patrick Morton and Connor Buenger all worked out of the bullpen.
The Hi-Toms led 1-0 going to the fifth, but struck for three runs to build a 4-0 cushion, the big hit being a two-run single by Carson Jackson. Jackson and Myles Kutscher had three hits each of the Hi-Toms, who outhit the Copperheads 13-11.
Colin Rosenbaum led Asheboro with three hits, while Kyle Smith, Ryan Colombo and Colby Barnette had two apiece. Barnette drove in all three of the Copperhead runs.
Asheboro loaded the bases with one out in the ninth, but Sugg got T.J. Nichting on a line drive to first base and retired Nic Perkins on a grounder to second to end the game.
The Coastal Plain League is the nation's premier summer collegiate baseball league. Celebrating its 22nd season in 2018, the CPL features 16 teams playing in Georgia, North Carolina, South Carolina and Virginia. The CPL has had over 1,450 alumni drafted and 109 of those – including 2011 AL MVP and Cy Young winner Justin Verlander – make their Major League debut; while another notable alum – Russell Wilson – won Super Bowl XLVIII. For more information on the Coastal Plain League, please visit the league website at www.coastalplain.com and follow us via Facebook, Twitter, Instagram and Snapchat @CPLBaseball..
Contact:
David Camp
Phone:
(336) 460-7018