Updated June 03 2017
ASHEBORO, N.C.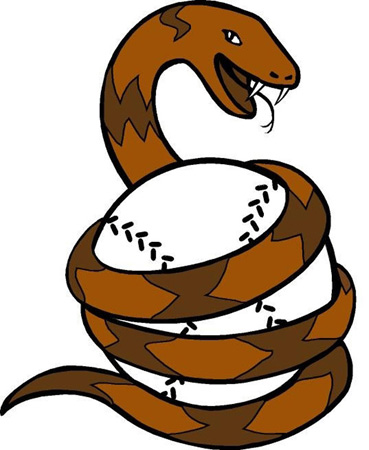 The Asehboro Copperheads put themselves behind the eight-ball early again Saturday night, fought back to tie the game, but couldn't get over the hump again and lost 5-3 to the visitng High Point-Thomasville Hi-Toms in front of a crowd of more than 1,700 on Veterans Appreciation Night at McCrary Park.
It was the third straight loss for the Copperheads after an opening night victory on Tuesday. Two of the losses have been to the Hi-Toms, who are now 3-1.
The Copperheads left 11 runners on base and had a couple of base-running miscues that possibily cost them runs.
Catcher Vito Friscia had a two-run single in the third that cut an ealry 3-0 deficit to 3-2. Then in the fifth DH Daren Grabowski single in a run to tie the game. But the Copperheads would get nothing else and the Hi-Toms broke the tie with a run in the sixth and then added an insurance tally in the eighth.Ty Adcock broke the tie with an RBI single in the sixth and Sam Teague singled in the eighth-inning insurance run.
HPT outhit Asheboro 10-7 and Kip Brandenburg led the way with two hits and two runs scored. Derek Perrry was the only Copperhead player with two hits. Perry, who left the game with a leg injury in the third inning going 2-for-2, has been Asheboro's hottest hitter in the first week of the season. He has hit safely in all four game and now has nine hits and is batting .643.
Riley Isenhour, the third of four HPT pitchers, went three scoreless innings and got credit for the victory. John Alan Kendrick pitched four innings in relief of starter Jacob Craver and was taqgged with the loss. Asheboro lefty Hunter Smith pitched the top of the ninth and struck out the side.
Asheboro has Sunday off and will play their third straight home game Monday night at 7:05 against West Division foe Forest City.
The Coastal Plain League is the nation's premier summer collegiate baseball league. Celebrating its 22nd season in 2018, the CPL features 16 teams playing in Georgia, North Carolina, South Carolina and Virginia. The CPL has had over 1,450 alumni drafted and 109 of those – including 2011 AL MVP and Cy Young winner Justin Verlander – make their Major League debut; while another notable alum – Russell Wilson – won Super Bowl XLVIII. For more information on the Coastal Plain League, please visit the league website at www.coastalplain.com and follow us via Facebook, Twitter, Instagram and Snapchat @CPLBaseball..
Contact:
David Camp
Phone:
336-460-7018