Updated June 16 2016
ASHEBORO, N.C.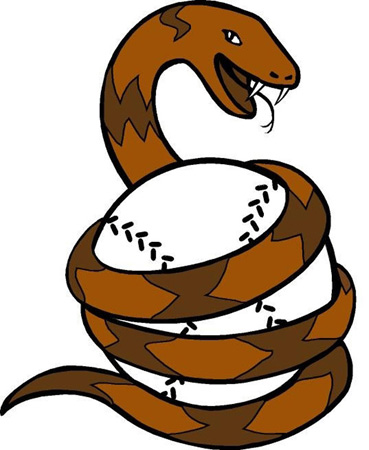 Asheboro rebounded from its rain-shortened loss on Wednesday night with a 6-3 victory over the High Point-Thomasville Hi-Toms Thursday night at McCrary Park, winning for the ninth times in 12 Coastal Plain League games this season to stay atop the standings in the West Division.
The Copperheads, who lost 6-2 in a 4 1/2 inning game at Martinsville the night before, jumped on top with a solo homer from first baseman Nic Perkins (Ole Miss) in the second and led the rest of the way. The Hi-Toms did tighten things up late in the game, pulling to within 5-3 with a two-run seventh before Asheboro tacked on an insurance run in the last of the eighth.

Right-hander Devin Sweet (North Carolina Central) went seven innings to notch his second win of the season, striking out 11 and walked only one.Pete Grasso (Salisbury) worked the eighth and closer Bryan Blanton (Catawba) finished its off in the ninth for his league-best fifth save.
Third baseman Conner Lind (Northwestern) had a key two-run single in the fifth when the Copperheads scored three times to take a 5-1 lead.
Blanton fanned two Hi-Toms in the bottom of the ninth making it a total of 13 strikeouts on the night. The Hi-Toms did outhit the Copperheads 8-7. but they left nine runners stranded to just four for the Copperheads. Perkins was the only Asheboro player with two hits. He had a single to go with his solo homer.T.J. Nichting (Charlotte) scored a run, had a hit and also an RBI.
First baseman Carson Jackson led the Hi-Toms with three hits and Brad Jarreau had a pair, including a two-run homer in the seventh that got the Hi-Toms back in the game.
HPT Starter Ryan Kahny suffered his third loss, pitching six full innings and giving up five hits and five earned runs.
The two teams will play each another again on Friday night in Thomasville and will meet again at Finch Field on Sunday afternoon. The Copperheads will travel to Florence on Saturday night.

The Coastal Plain League is the nation's premier summer collegiate baseball league. Celebrating its 22nd season in 2018, the CPL features 16 teams playing in Georgia, North Carolina, South Carolina and Virginia. The CPL has had over 1,450 alumni drafted and 109 of those – including 2011 AL MVP and Cy Young winner Justin Verlander – make their Major League debut; while another notable alum – Russell Wilson – won Super Bowl XLVIII. For more information on the Coastal Plain League, please visit the league website at www.coastalplain.com and follow us via Facebook, Twitter, Instagram and Snapchat @CPLBaseball..
Contact:
David Camp
Phone:
(336) 460-7018