Updated September 28 2016
ASHEBORO, N.C.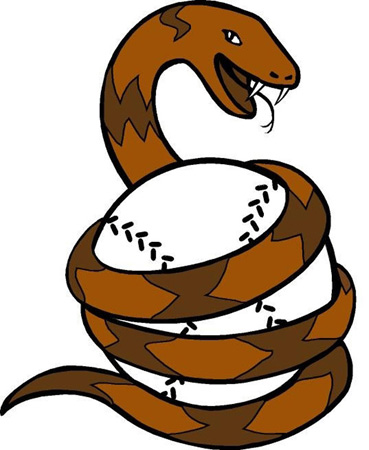 The Asheboro Copperheads will host a College Coaches Baseball Skills Camp at McCrary Park from 8 a.m. until 5 p.m. on Sunday, Oct. 16.
The camp is open to all high school players ages 14-19 and will be instructed by coaches from at least six colleges and universities. Coaches from in-state schools Campbell, Davidson, UNC Greensboro and North Carolina Central are schedule to take part, along with those from both Ohio University and North Florida.
The pitching-catching segment will run from 8 a.m. until 11 a.m., followed by a one hour recruiting session. The infield-outfield session will begin at noon. Followed by the hitting session from 2-5 p.m. Campers can attend by session, or for the entire day. Single sessions are $175, double sessions $275 and all three sessions $325. All campers will receive a Division I quality camp shirt to wear during the camp and to take home with them afterwards.
Each session will consist of instruction in the following areas; skill work, strength work, mental training, and education about the recruitment process. All skill work is in small groups and one-on-one and will be age specific..
Although hosted by the Copperheads, all prospective participants MUST register online at www.southeastbaseballcamps.com. All registration must be done in advance and there is no phone registration.
The Coastal Plain League is the nation's premier summer collegiate baseball league. Celebrating its 22nd season in 2018, the CPL features 16 teams playing in Georgia, North Carolina, South Carolina and Virginia. The CPL has had over 1,450 alumni drafted and 109 of those – including 2011 AL MVP and Cy Young winner Justin Verlander – make their Major League debut; while another notable alum – Russell Wilson – won Super Bowl XLVIII. For more information on the Coastal Plain League, please visit the league website at www.coastalplain.com and follow us via Facebook, Twitter, Instagram and Snapchat @CPLBaseball..
Contact:
David Camp
Phone:
(336) 460-7018