Updated June 23 2016
ASHEBORO, N.C.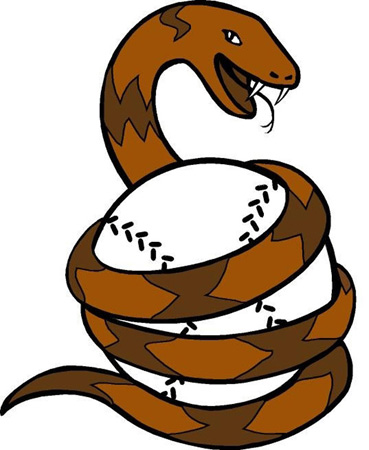 After pounding out 32 hits and scoring 20 runs in two road wins earlier this week, the Asheboro Copperheads returned to McCrary Park Thursday night looking to continue their offensive success against the Lexington County Blowfish.
Unfortunately for the Copperheads, it was the Blowfish who had the hot bats as they built a big early lead, finished the game with 14 hits and held Asheboro to only two on the night in a 9-2 win at McCrary Park. It was only the second loss in nine home games for the Copperheads this season and it knocked them out of first place in the CPL West Division.
The Blowfish scored single runs in each of the first two innings and then got a three-run homer from Chris Singleton in the third to seize control of the game. They added two more in the fourth to build their lead to 7-0 and cruised the rest of the way and they improved to 13-8 on the season. The Copperheads are now 12-6 and trail first-place High Point-Thomasville by a half game. The Hi-Toms won their sixth straight Thursday night, downing Forest City 10-4.
Asheboro's only two hits were a double by T.J. Nichting and a single by Kyle Smith, both coming in the fourth inning when the Copperheads scored both of their runs.Smith's single plated the first run and Ryan Colombo's sacrifice fly later in the inning brought home the second one.
In addition to Singleton's three-run homer, the Blowfish got offensive production from a number of others. DH Chas McCormick had three hits and scored three times, while left fielder Brett Auckland and Jordan Wren drove in two runs each and second baseman Stephen Sada banged out four singles.
Hayden Deal, the second of three Blowfish pitchers, worked four innings and picked up the win. Starter Bradley Hallman lasted only three innings for the Copperheads and was tagged with the loss.
Asheboro will travel to Forest City Friday night, while Lexington County will return home to play Savannah.
The Coastal Plain League is the nation's premier summer collegiate baseball league. Celebrating its 22nd season in 2018, the CPL features 16 teams playing in Georgia, North Carolina, South Carolina and Virginia. The CPL has had over 1,450 alumni drafted and 109 of those – including 2011 AL MVP and Cy Young winner Justin Verlander – make their Major League debut; while another notable alum – Russell Wilson – won Super Bowl XLVIII. For more information on the Coastal Plain League, please visit the league website at www.coastalplain.com and follow us via Facebook, Twitter, Instagram and Snapchat @CPLBaseball..
Contact:
David Camp
Phone:
(336) 460-7018