Updated July 02 2016
ASHEBORO, N.C.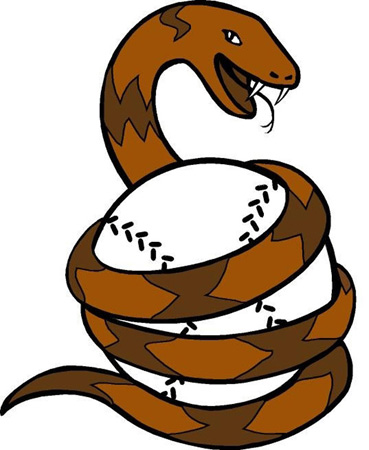 Asheboro held Savannah's high-powered offense in check for seven innings, but the Bananas broke lose for nine runs in the final two innings and handed the first-half West champ Copperheads a 10-5 loss Saturday night at McCrary Park to end the first half schedule for both teams.
The Copperheads held what looked to be a comfortable 5-1 lead after seven, but Savannah scored three times in the eighth to pull within a run and then put up a six spot in the ninth to finish off the comeback win. Asheboro, which lost a 14-inning game at Forest City on Friday night, lost back-to-back games for the first time this season, but still finished the first half with a 19-8 record. Savannah ended the first half at 16-10.
Clint Hardy drove in the tying run in the ninth, then Connor Stephens singled in what proved to be the winning run. However, Savannah would go on to score four more times to put the game away and then retired the Copperheads 1-2-3 in the bottom of the ninth. The loss was only Asheboro's third at home in 14 games this season.
Stephens paced Savannah's 12-hit attack with four hits, drove in a pair of runs and scored three times. Anthony Dungan had a two-run double in the eighth that narrowed Savannah's deficit to 5-4 and set the stage for the ninth-inning rally.
Steven Theetge, the third Savannah pitcher, got the win and Ethan DeCaster, who releived starter Wil Sellers in the eighth, was saddled with the loss. Pete Grasso also got roughed up for three ninth-inning runs after the Bananas had taken the lead against DeCaster.
Deivy Palmeiro had two of Asheboro's six hits. The Copperheads scored all five of their runs in the sixth, aided by a couple of bases loaded walks and a wild pitch that plated a run.
Asheboro will open second-half play at home Monday night - the Fourth of July - against the Fayetteville SwampDogs. Game time is 7:05 and there will be fireworks following the game.
The Coastal Plain League is the nation's premier summer collegiate baseball league. Celebrating its 22nd season in 2018, the CPL features 16 teams playing in Georgia, North Carolina, South Carolina and Virginia. The CPL has had over 1,450 alumni drafted and 109 of those – including 2011 AL MVP and Cy Young winner Justin Verlander – make their Major League debut; while another notable alum – Russell Wilson – won Super Bowl XLVIII. For more information on the Coastal Plain League, please visit the league website at www.coastalplain.com and follow us via Facebook, Twitter, Instagram and Snapchat @CPLBaseball..
Contact:
Phone: