Updated June 28 2016
ASHEBORO, N.C.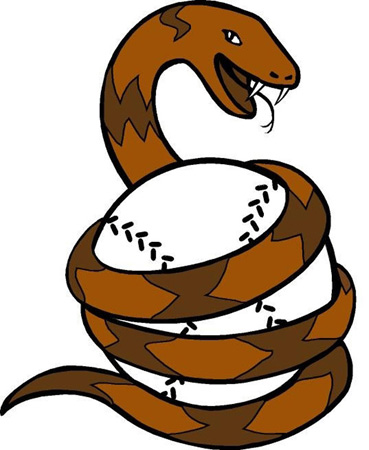 Asheboro climbed back into first place in the CPL West Division race Monday night with a doubleheader sweep of Martinsville, winning the first game 9-8 and taking the nightcap 7-1.
The two seven-inning wins improved the Copperheads record to 17-6 and left them one full game ahead of High Point-Thomasville, which is now 16-7 following a loss to Peninsula that snapped their nine-game win streak.
The first game ended in dramatic fashion when the Mustangs stunned the Copperheads with four runs in the top of the seventh off ace closer Bryan Blanton, but then saw the home team win it in the bottom of the inning on a bases loaded walk to Colin Rosenbaum.
The second game was tight for most of the way, but the Copperheads finally broke it open late to complete the sweep. Jack Gomersall pitched five full innings to get the win in Game 2.
Connor Lind hit a three-run homer in Game 1 for the Copperheads and Vince Augustine had a pair of homers for the Mustangs, including a two-run blast off Blanton in the seventh that tied the game at 8-8.
Vito Friscia hit a solo homer for Asheboro in Game 2 and also drove in another run with a single. Colin Rosebaum had a two-run single.
T.J. Nichting had two hits in each game to raise his league-leading hit total to 37. He also leads the league in runs scored (21) and total bases (52). Kyle Smith had three hits in the opener and Lind had an RBI single in addition to his three-run homer. Ryan Colombo rapped out a pair of hits in the first game and added another in Game 2.
Asheboro will take Tuesday off before hosting Forest City on Wednesday night. They'll travel to Gastonia on Thursday and Forest City on Friday before winding up the first half with a home game Saturday night vs. Savannah.
The Coastal Plain League is the nation's premier summer collegiate baseball league. Celebrating its 22nd season in 2018, the CPL features 16 teams playing in Georgia, North Carolina, South Carolina and Virginia. The CPL has had over 1,450 alumni drafted and 109 of those – including 2011 AL MVP and Cy Young winner Justin Verlander – make their Major League debut; while another notable alum – Russell Wilson – won Super Bowl XLVIII. For more information on the Coastal Plain League, please visit the league website at www.coastalplain.com and follow us via Facebook, Twitter, Instagram and Snapchat @CPLBaseball..
Contact:
David Camp
Phone:
(336) 460-7018