Updated July 08 2015
PETERSBURG, VA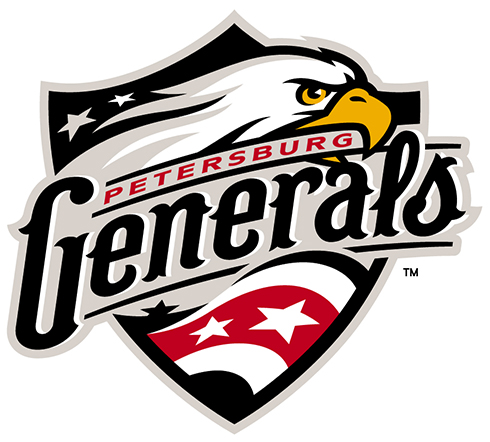 The Generals (14-20) defeated the Holly Springs Salamanders (17-19) 6-4 tonight at the Petersburg Sports Complex.
In three meetings against the Salamanders the Generals have come out victorious all three times. Leading the charge for the Generals tonight was Robert Cook who did not get the decision after going five complete innings giving up three hits and allowing only one run.
The Generals got early offense in the fourth inning from Randy Loew, whose first hit as a General was a RBI double. He was then followed by Austin Wade who got a RBI double to give Petersburg the 2-1 early lead.
In the sixth inning Petersburg made a pitching change bringing in Dinwiddie native Jamar Hinton (1-0). Hinton saw four batters in the sixth and only allowed a single. The Salamanders also made a pitching change bringing in Dyson (0-2) and he faced only three batters.
The seventh inning was quite different. Hinton continued to move through the batting order getting past the first two batters but then hit a snag as a string of singles allowed two runs to score and Holly Springs regained the lead 3-2. The Salamanders however gave the lead back to Generals in the bottom half of the inning as they sent three different pitchers to the mound allowing Petersburg to score four runs to take a 6-3 lead.
The Generals would send two more pitchers to the mound allowing the Salamanders to score once more, but Devin Repine would close the door on Holly Springs in the top of the ninth to get his fourth save of the season.
Jamar Hinton got the win his first of the year and Repine picked up the save, while Dyson gets his second loss of the season for the Salamanders.
The Generals will be on the road tomorrow to face the Fayetteville Swampdogs and will be home Friday and Saturday for the remaining home games before the All-Star break.
For additional information, please call 804-733-2394 or 804-722-0141 or visit us on the web at www.petersburggenerals.com.
The Coastal Plain League is the nation's premier summer collegiate baseball league. Celebrating its 22nd season in 2018, the CPL features 16 teams playing in Georgia, North Carolina, South Carolina and Virginia. The CPL has had over 1,450 alumni drafted and 109 of those – including 2011 AL MVP and Cy Young winner Justin Verlander – make their Major League debut; while another notable alum – Russell Wilson – won Super Bowl XLVIII. For more information on the Coastal Plain League, please visit the league website at www.coastalplain.com and follow us via Facebook, Twitter, Instagram and Snapchat @CPLBaseball..
Contact:
Derrick Sydnor
Phone:
804-722-0141