Updated February 21 2017
WILSON, N.C.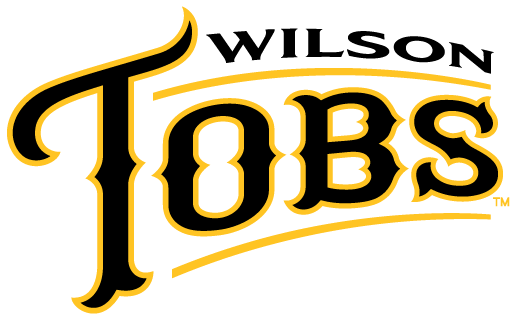 The Wilson Tobs are proud to announce the schedule for the 4th Annual College Baseball Classic to be held at Historic Fleming Stadium beginning on Friday, March 3rd, 2017.
"We are looking forward to having another great College Classic to kick off our 2017 season out at Historic Fleming Stadium. By continuing to bring baseball to the Wilson area year-round, we are providing the community with entertainment leading to the kick-off of the Tobs summer season," said General Manager Mike Bell. "We have some familiar teams that have participated in years past, but we are also welcoming some new schools this year to broaden out outreach throughout the nation."
The 4th Annual College Classic will feature nine Division I and II colleges and universities. Seven schools from the 2016 College Classic will return this season to compete. Division I schools Canisius College and Fordham University will open with a 4-game series, while Division II schools Kutztown University, West Virginia State University, Fairmont State University, Lock Haven University, and Clarion University will compete against two newcomers to the Tobs College Classic, Dominican College and California University of Pennsylvania.
Friday, March 3rd 3 pm
Canisius vs. Fordham
Saturday, March 4th
12 pm DH Canisius vs. Fordham
Sunday, March 5th
10 am Canisius vs. Fordham
Friday, March 10th
7 pm Kutztown vs. Fairmont State
Saturday, March 11th
10 am West Virginia State vs. California (Pa.)
1 pm California (Pa.) vs. Fairmont State
4 pm Kutztown vs. West Virginia State
7 pm Clarion vs. Kutztown
Sunday, March 12th
10 am DH West Virginia State vs. Lock Haven
3:30 pm Fairmont State vs. Clarion
6:30 pm California (Pa.) vs. Kutztown
Monday, March 13th
12 pm Clarion vs. Fairmont State
3:30 pm Kutztown vs. Clarion
Tuesday, March 14th
12 pm California (Pa.) vs. Fairmont State
4 pm Lock Haven vs. Clarion
Wednesday, March 15th
11 am DH California (Pa.) vs. Lock Haven
4 pm Dominican vs. Fairmont State
Thursday, March 16th
10 am Lock Haven vs. Clarion

For just $7, fans can purchase an all-day pass and enjoy a full day of baseball action at Historic Fleming Stadium, 3-day passes and all-tournament passes will be available for purchase. Gates will open one hour prior to the start of the first game of the day.
The Wilson Tobs home opener for the 2017 season is Sunday, May 28th. Season tickets and ticket packages are on sale now and can be purchased by calling (252) 291-8627, or by visiting www.wilsontobs.com/tickets.
The Wilson Tobs enter their 21st season as an original member within the Coastal Plain League for the 2017 Summer. The upcoming season for the Tobs will see an expanded community outreach effort, increased participation in helping the less fortunate, and more exciting entertainment for the Wilson Community. We would like to dedicate each successful season to the Wilson Community, Coastal Plain League Organization, Host Families, Sponsors Partners, and the Dedicated Fans throughout the city of Wilson. The Wilson Tobs have played host to over 100 alumni taken in the draft and have produced a dozen players who have gone on to play in the MLB, including Cy Young & MVP winner Justin Verlander. For more information on the Wilson Tobs, visit our website www.wilsontobs.com.
The Coastal Plain League is the nation's premier summer collegiate baseball league. Celebrating its 22nd season in 2018, the CPL features 16 teams playing in Georgia, North Carolina, South Carolina and Virginia. The CPL has had over 1,450 alumni drafted and 109 of those – including 2011 AL MVP and Cy Young winner Justin Verlander – make their Major League debut; while another notable alum – Russell Wilson – won Super Bowl XLVIII. For more information on the Coastal Plain League, please visit the league website at www.coastalplain.com and follow us via Facebook, Twitter, Instagram and Snapchat @CPLBaseball..
Contact:
Max Gagnon
Phone:
(252) 291-8627