Internship Opportunities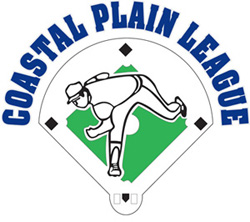 Do you have what it takes to step up to the plate with the Coastal Plain League?
League Office and CPL Team Internships:
The Coastal Plain League is the nation's hottest summer collegiate baseball league. The Coastal Plain League will be celebrating its 19th season in 2015 and features 15 franchises across the Carolinas and Virginia, all of which are run like minor league teams and play in former minor league ballparks. Each club's roster is comprised of the top players from colleges and universities across the nation. The CPL provides all the fun of the minor leagues with top quality baseball, great minor league stadiums, fun promotions and contests, giveaways, and much more! Players are housed with local host families for the summer and past experiences have been very positive for both players and hosts. The CPL has had over 1,200 alumni drafted and 76 of those – including former AL MVP and Cy Young winner Justin Verlander – make their Major League debut; while another notable alum - Russell Wilson - won Super Bowl XLVIII. For more information on the Coastal Plain League, please visit the league website at http://www.coastalplain.com and follow us via Twitter @CPLBaseball.
The Coastal Plain League offers spring/summer internships each season. So if you are a goal-oriented, responsible, motivated individual, who works well both individually and in a group, as well as having an interest or love for the game of baseball, then perhaps the Coastal Plain League is the right fit for you.
If interested in applying for an internship with the Coastal Plain League, please fill out the application below, attach your cover letter and resume, and submit it to the league office. On the application, you will be asked to check any of our 15 clubs you'd be interested in interning with as well, so please be sure to not overlook that step. Should you be interested in any of our teams, we will then forward your application and resume on to those clubs for you. We will be in touch with you once we've received your application and resume.
**Please note that all of the internships for the CPL League Office for the 2015 summer season have been filled. Our clubs may still be looking, however, so feel free to apply below and we will forward your application on to the clubs you selected.**
Thanks for your interest in the Coastal Plain League!