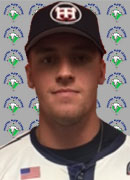 Callahan Moltzan (Utah Valley) HP-Thomasville
During a week with less games due to the All-Star Break, Moltzan put up a month's worth of numbers in just three games played. In total the outfielder posted a .500 average with five home runs, 10 RBIs and 22 total bases for a 1.571 slugging percentage. The outfielder also drew two walks for a .563 on-base percentage while stealing one base and scoring six runs for the HiToms.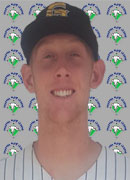 Noah Thompson (Seton Hall) Gastonia
On the mound, Thompson befuddled the Martinsville Mustangs all night on July 15 when he struck out 16, a season high across the league. The Seton Hall freshman went eight full innings to earn the win, allowing only one earned run and six total hits, with none of those being for extra-bases. He also walked only one for a 0.88 WHIP and .200 opponent's batting average.